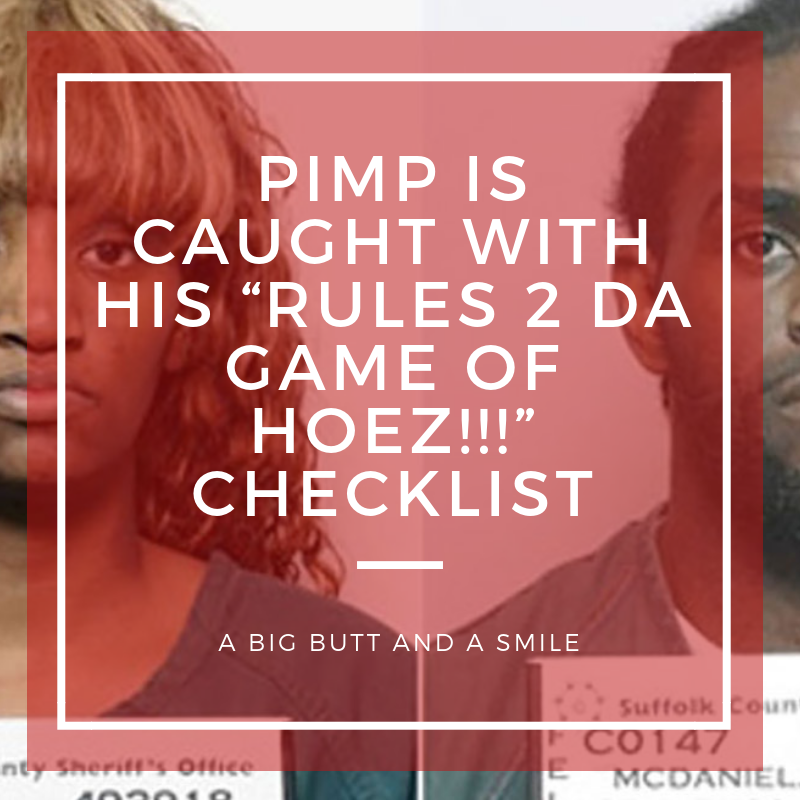 Dumb Pimp Caught With Pimpin' Rules List
Well, my mother likes to say it takes all kinds to make up this world: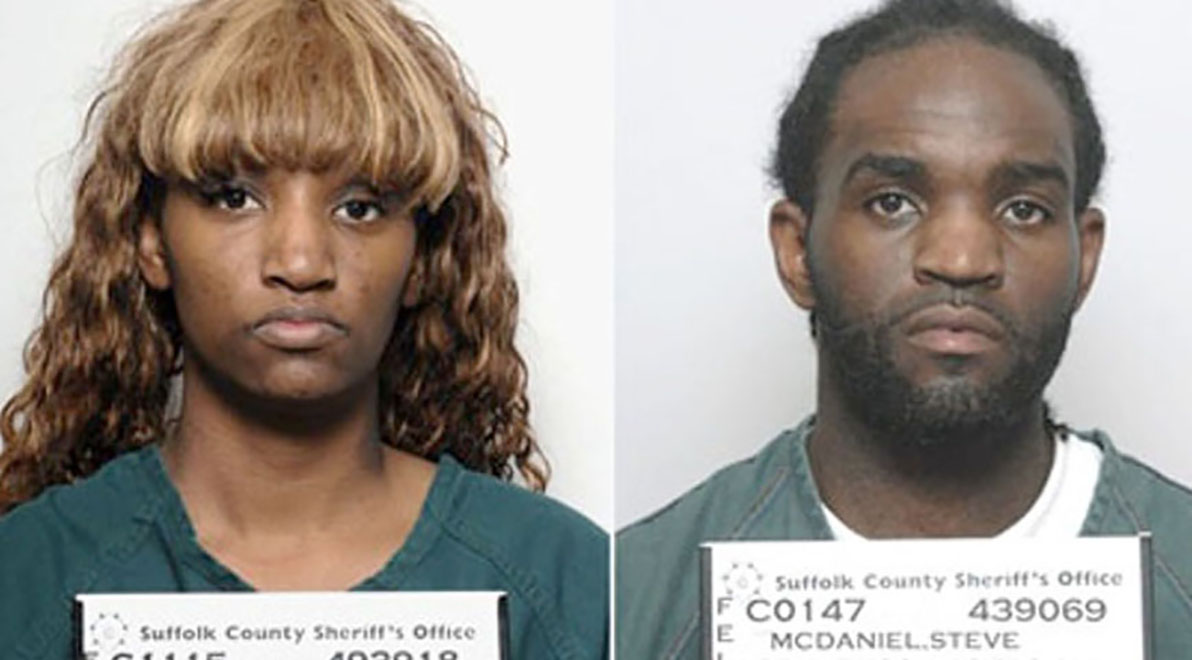 On Monday, Long Island police raided the home of an alleged pimp named Steve McDaniel and came across a handwritten list called "Rules 2 Da Game of Hoez!!!"
–
Apparently it was written for McDaniel's accomplice, Sandra Russell, in his prostitution-and-drug ring on how best to manipulate and control their prostitutes. It honestly reads like Pimping 101 based on the plots of movies that air at 2 a.m. on the Spike channel.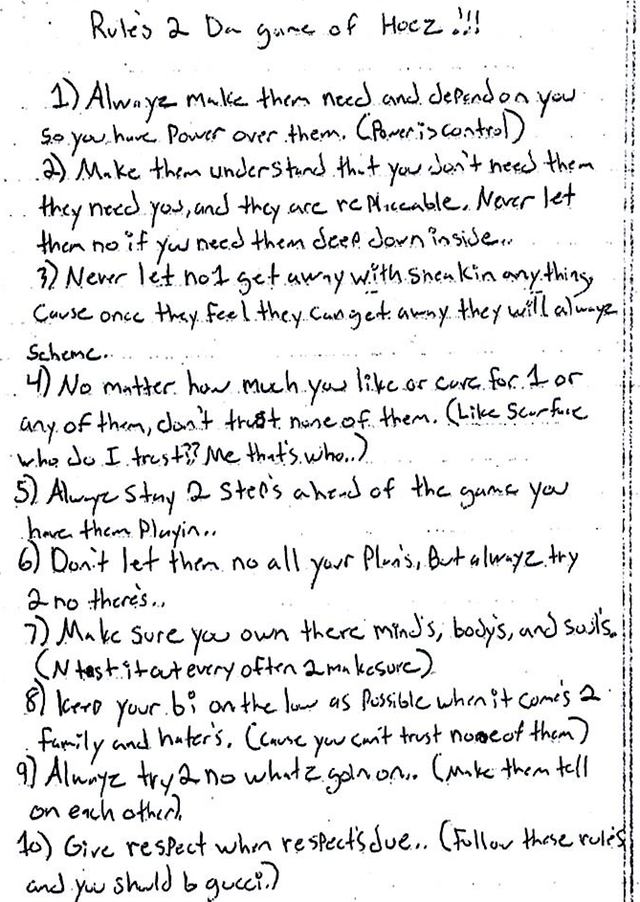 For those who may be having a hard time reading the scribble scrabble of one Pimp McDaniel's here is a translation:
Always make them need and depend on you so you have Power over them. (Power is control.)
Make them understand that you don't need them they need you and they are replaceable. Never let them no if you need them deep down inside.
Never let no1 get away with sneakin anything cause once they feel they can away they will always scheme.
No matter how much you like or care for 1 or any of them, don't trust none of them. (Like Scarface who do I trust?? Me that's who..)
Always stay 2 steps ahead of the game you have them playin.
Don't let them no all your Plans. But alwayz try 2 no theres.
Now, if McDaniels' wasn't really trafficking in women this would be side-grabbing, split one's pants funny. Since he really was a pimp (supposedly) than it's moderately funny.
I mean, you got to laugh from crying. The ignorance of it all. I would say this was Pimpin' for Dummies, but the Dummies manuals are actually useful and legibly written.
Unfortunately way too many young (and old) men who live by these same rules when their dating women they don't have plans of putting on the track. Well, I will say Momma Dee would be proud. SMH.
Hat tip The Frisky via The Smoking Gun
---
Tags:
Pimps
Prostitution
WTF News