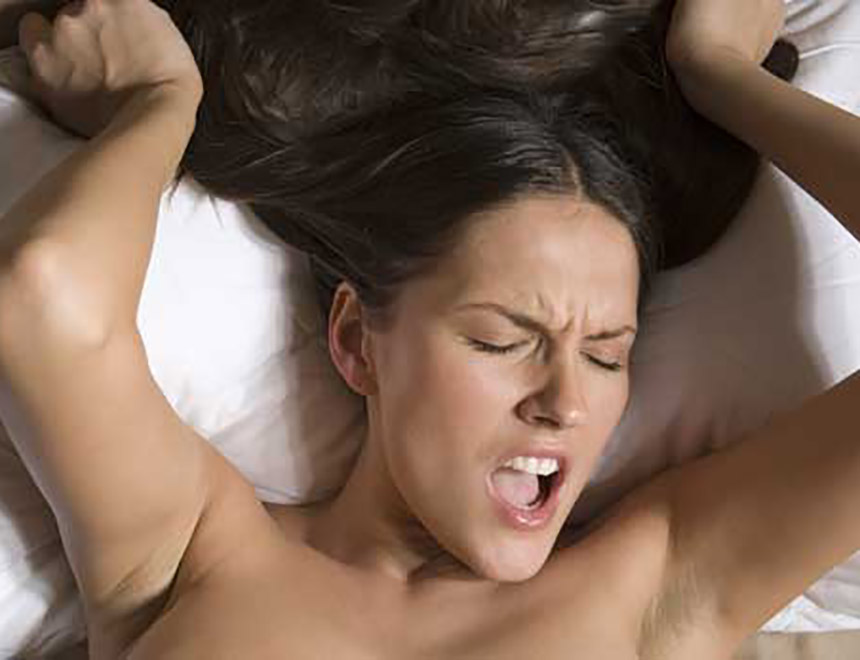 Best Masturbation Sex Positions
In this installment of the Good Girl's Guide to Kinky Sex, we're looking at having sex with yourself.
Every time I'm on women-centric blogs there are plenty of women touting their celibacy. In my own family, I know women who have been celibate anywhere from 10 to 20 years. And while I think that's excessive, I think many women will find themselves celibate at some point in their lives.
So, since there are so many celibate sisters out there I thought it would be a good idea to highlight the best positions (and ways) of having sex with yourself. Since I'm not big on the solo sex, I didn't realize there were so many way and positions to get your masturbation on. Boy was I surprised. It's amazing what you learn when you do a little Google searching.
Here are the top four positions for women who are only having sex with themselves. Who knew masturbation could be so creative.
1. Belly Down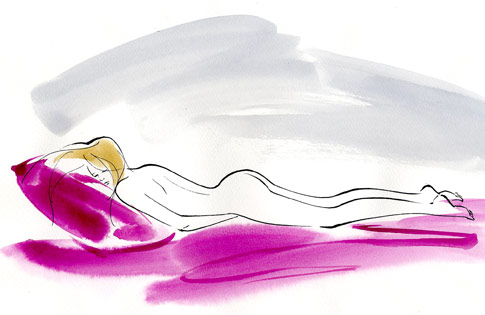 Belly Down is what it sounds like. You lay face down on the bed with your fingers firmly placed between your legs. You can grind your leg together or move your hips up and down against your fingers. This is a position that's great for clitoral stimulation and it also stimulates your entire pubic area as well.
2. Couch Grind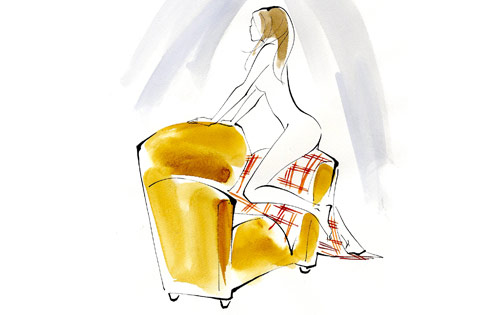 Okay this solo sex position shocked me a bit. It never occurred to me to ride the arm of a couch or any other piece of furniture in my house to sensual satisfaction, but apparently, it is more than possible.
How the Couch Grind works is that you place a thick towel or sheet over the arm of your couch, armchair or chair or even a table or the edge of the desk.
Next, you straddle the furniture of your choice and you grind your hips, slowly at first and then building up to a steady rhythm. This position is great for those who like solid, firm pressure against their clitoris.
3. Tap Dance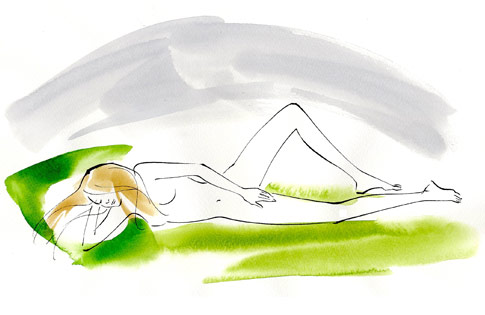 Tap Dance is a conventional solo sex position with an unconventional solo sex technique. In the Tap Dance you lay on your side with one leg bent and the other extended.
You spread your labia with your fingers, apply a drop of lubrication to your clitoris and gently tap your exposed clitoris with your other hand.
This masturbation method is good for women who find direct contact with the clitoris too sensitive. You can vary the speed of your tapping to add different sensations.
4. Get to the G-Spot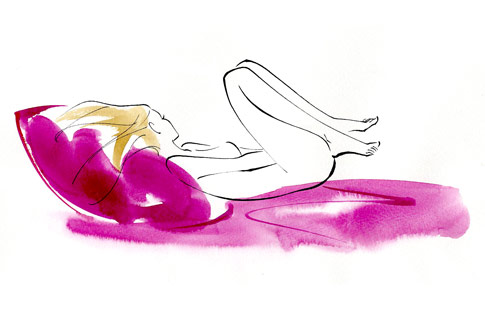 The Get to the G-Spot does exactly what the name suggests – gets to the g-spot. This position and technique are for women who like deep penetration when they are having sex with someone else.
In Get to the G-Spot you lie on your back and bring your knees in toward your chest. Place one or two fingers deeply into your vagina.
As you withdraw your fingers you want to press down on the front of your vagina as well as your urethra. While your're pressing down curl your finger as you would if you were beckoning to someone.
So there you have it four different (and kinky) ways to have sex with yourself. For more ways to have sex with yourself (and other positions) check out womenshealthmag.com. Be sure to check out the rest of the Good Girl's Guide To Kinky Sex for more sex tips and tutorials.
---
Tags:
G-Spot
Kinky Sex
Kinky Sex Guide
Masturbation
Sex Positions