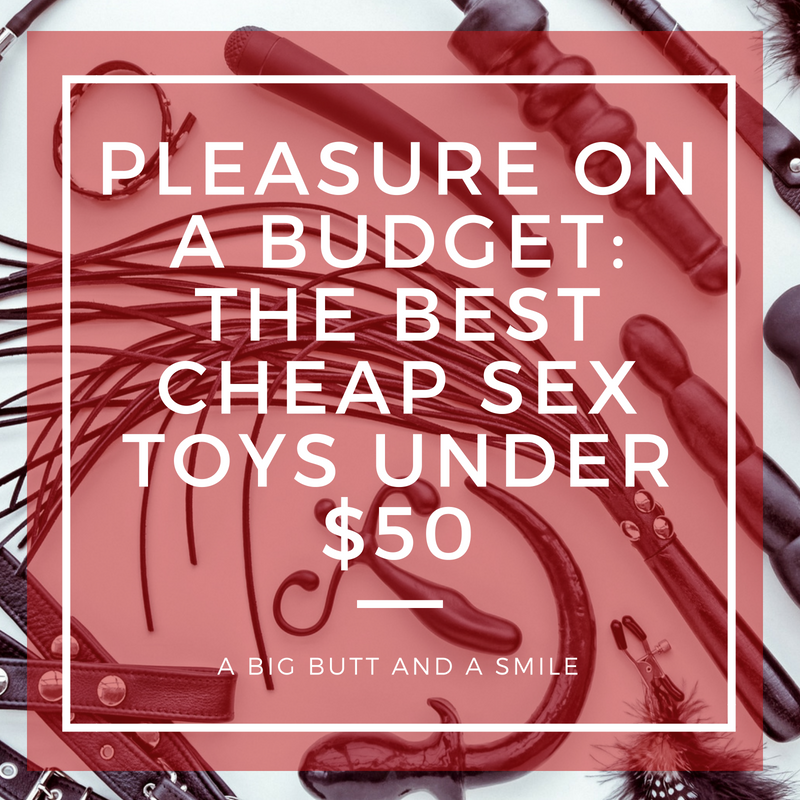 Pleasure On A Budget: The Best Cheap Sex Toys Under $50
Luxury sex toys are great. And if you can afford them, you should buy them. However, everyone doesn't have $200 to spend on one vibrator. Not being able to buy the latest LELO sex toy shouldn't mean you should have any pleasure object at all. There are plenty of cheap sex toys (read: affordable) that are high quality and can more than get the job done. If you have $50, you can buy one of these great toys and not miss a beat in your pleasure game.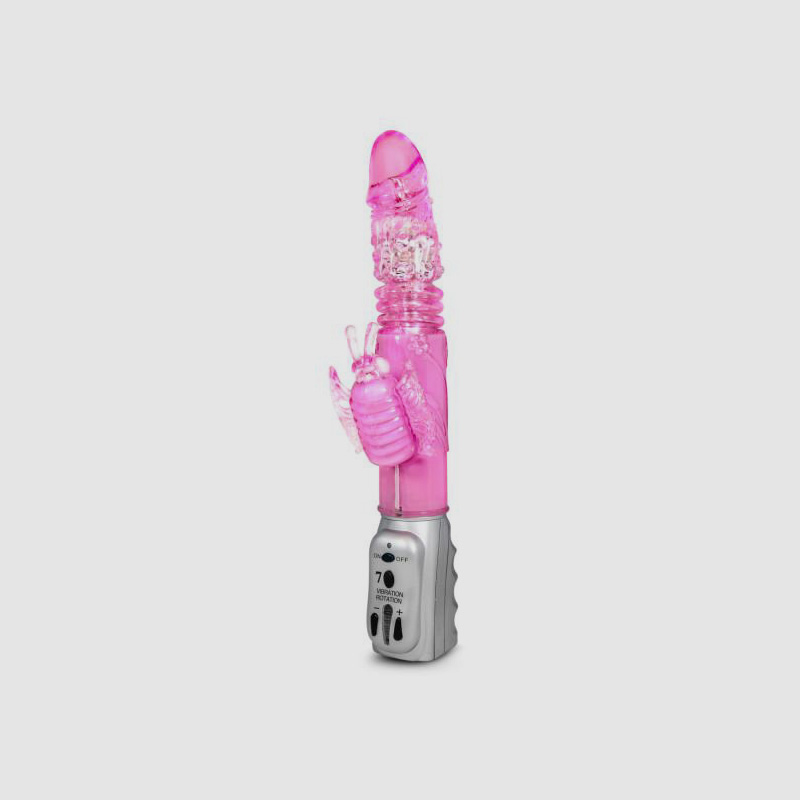 Price: $47.99
Rating:






The Butterfly Stroker by Blush Novelties is preferred by woman all over the world for taking them to levels of ecstasy they have never experienced before. Cum experience the soft vibrating antennas and fluttering wings as they stimulate and arouse your clitoris with seven various functions simultaneously.
Then rotate and swirl the 7 inches length shaft around your sweet spots to get you in the mood and end your erotic play by activating the deep thrusting motions and experience an orgasm like no other. Ultimately, every woman needs and should have the Butterfly Stroker Thrusting Vibrator in their adult toy box.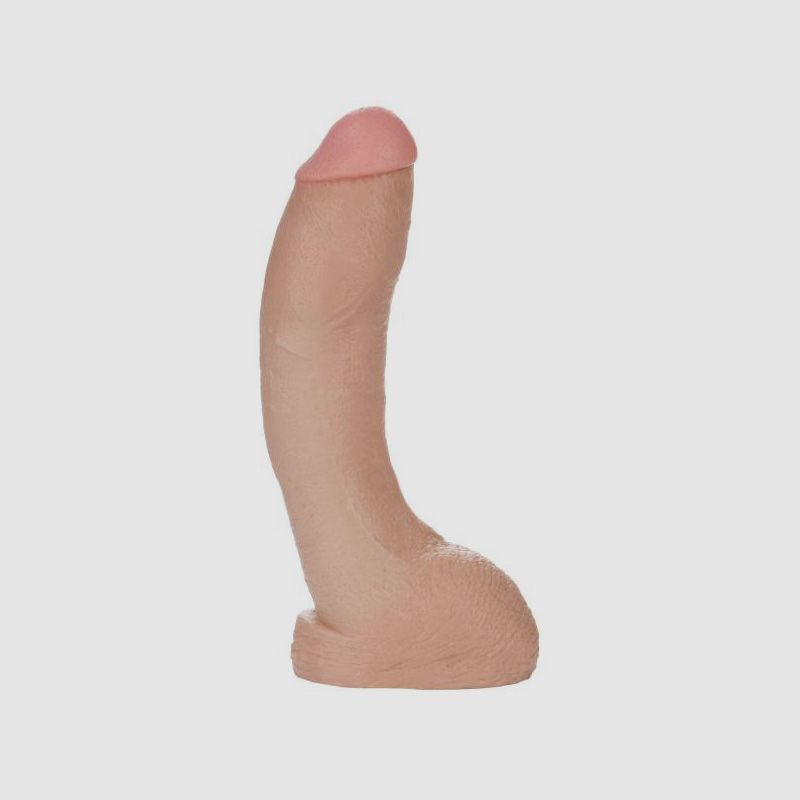 Price: $54.29
Rating:






Molded from Jeff Stryker, the Stryker Realistic Cock is 9.5 inches long and made out of realistic material. While the UR3 material feels great, as with most of the "real feel" sex toy materials it's likely very porous.
If for any reason you experience a stong odor that won't go way or discoloration that won't wash off, it's time to throw it away and replace with another (or another dildo altogether).
Even with those concerns, the Stryker The Realistic Cock is one of the bestselling dildos at out store. Unfortunately, it only comes a white flesh color, but it can also be used in our Vac-U-Lock line of toys. It measures 9 to 10 inches long and is 2 to 2.25 inches wide.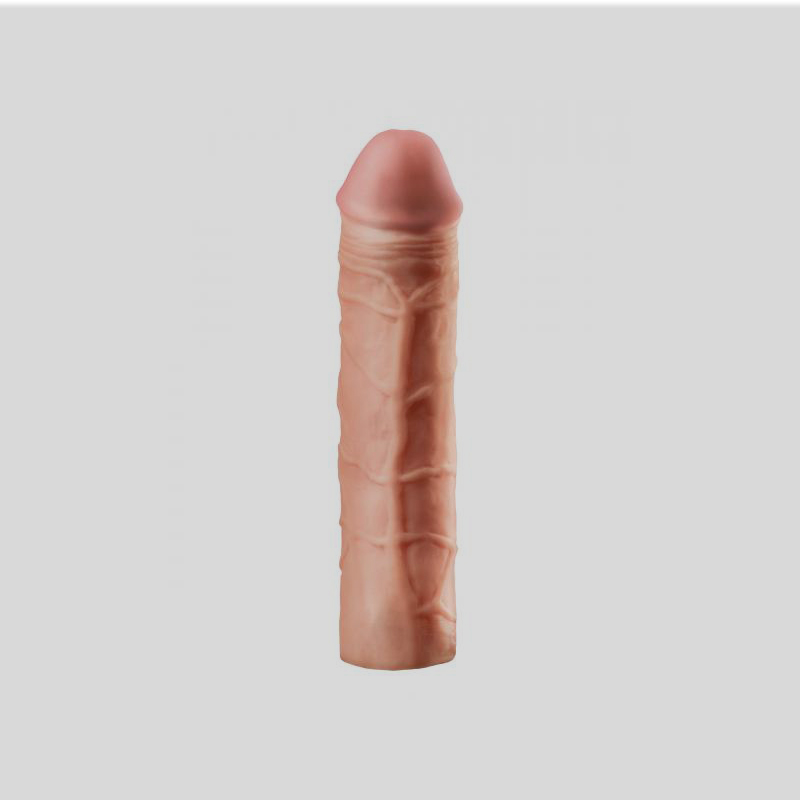 Price: $44.29
Rating:






With the Fantasy X-Tensions Mega 3-Inch Extension, you can turn your penis into an instant pleasure machine. The Mega 3 Inches Extension is a customizable extension that can be easily trimmed at the base for a perfect fit. It is super stretchy to accommodate most sizes and snug enough to help you last longer.
Your partner will enjoy deeper penetration with the extra three-inches the penis extension provides; while the ultra-lifelike shaft makes you 66% thicker all around. The soft Fanta Flesh material feels just like a second skin, giving you the length, girth, and confidence you need to satisfy your lover.
However, while Fanta Flesh feels great, it is highly porous and can trap bacteria inside the extension making it impossible to clean thoroughly. Keep that in mind before purchasing.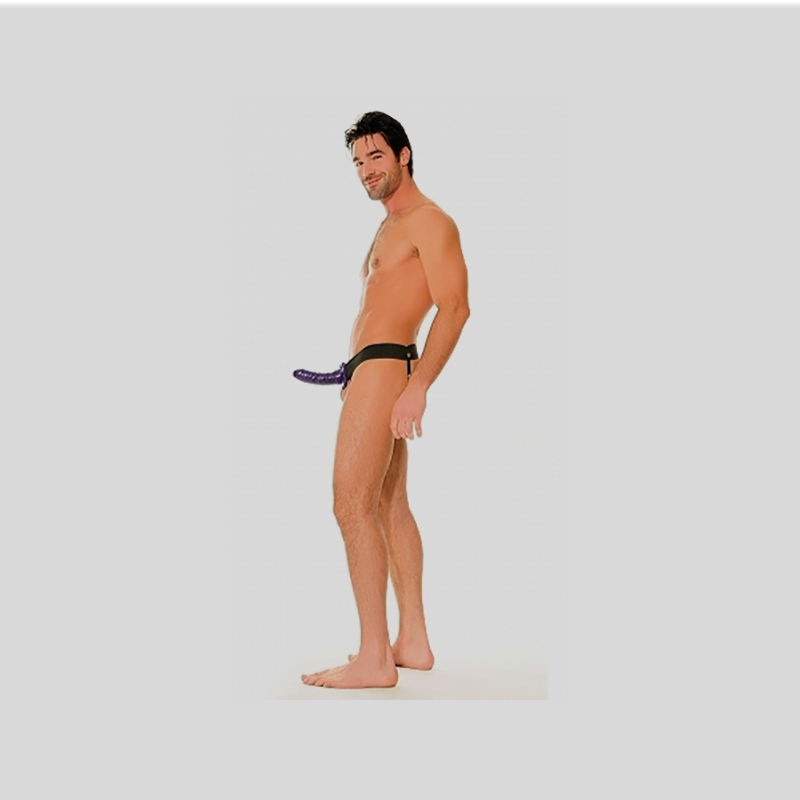 Price: $31.79
Rating:






The For Him Or For Her Hollow Strap-On is the perfect strap-on for woman to woman encounters or that special rear-end experience with your male partner. It really is the dildo that is perfect strap-on for the both of you, straight, gay and adventurous.
Many men love a deep anal sexual thrill and this strap-on can provide that excitement. The hollow dong can also assist men who experience difficulties getting or maintaining an erection. It has an insertable length of six-inches and has a width of 1.75-inches.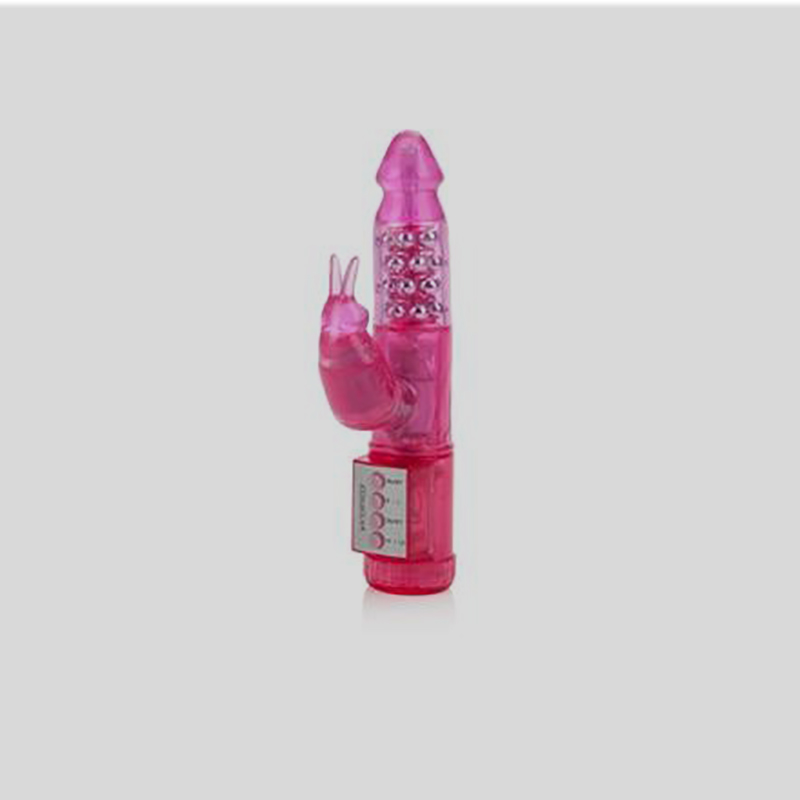 Price: $37.99
Rating:






My First Jack Rabbit Vibrator was designed with the first time user in mind. It's a simple, easy to use jack rabbit vibrator that's perfect for those who want to try a rabbit vibrator, but not ready to make a big investment in one of the most expensive models. It has a soft, supple head and flickering bunny ears.
There are two speeds of independent vibration with independent, reversible rotation and non-jamming synchronized rotating beads. With easy push-button controls and an EZ load battery pack, there isn't a better option for the first time rabbit vibe buyer.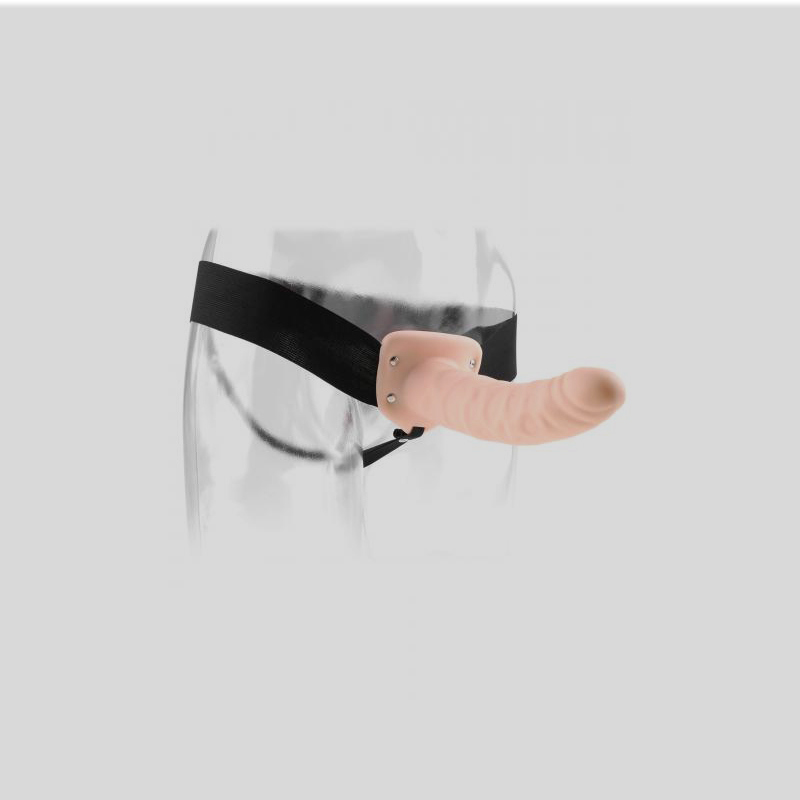 Price: $34.49
Rating:






Fetish Fantasy Series 8-inch Hollow Strap-On allows you to hang with the big dawgs and feel more confident about your size. Your lover knows that size does matter, and nobody can fulfill your fantasies and satisfy a partner like a hung stud can.
Now you can have the length and girth you have always dreamed of and be all the man you can be with the 8-Inch Hollow Strap-On from Fetish Fantasy. Say goodbye to embarrassing midway letdowns and say hello to a satisfying smile from your lover.
The comfortable elastic harness easily adjusts to fit most sizes, while the eight-inch phthalates-free dildo will hit the right spot every time. It is perfect for men with erectile dysfunction, for women, or anyone looking for a little something extra.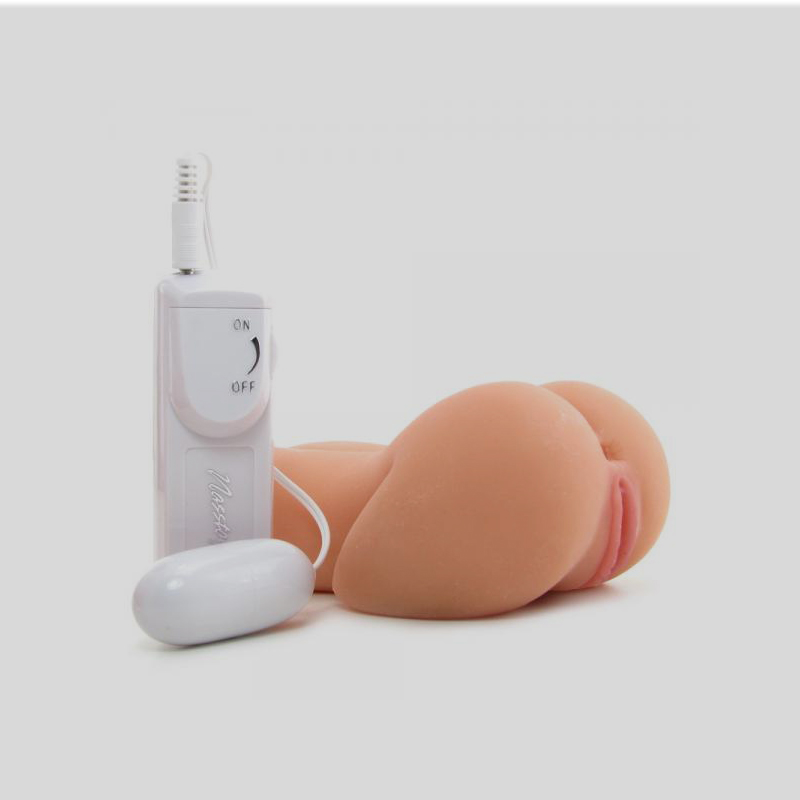 Price: $49.08
Rating:






Live out your fantasies with this real feel male masturbator. The pocket pussy is six-inches in length and 3.5-inches wide. Use it in the privacy of your own home or pack it with you when you're on the go. Just be sure to pack it away discreetly, so you won't have to answer any uncomfortable quetions when traveling.
The My First Virgin Pussy and Ass pocket pussy also has a variable speed vibrating bullet and dual entry capabilities. If you won't to keep cleanup to a minimum or plan on sharing the masturbator, use a condom when using it.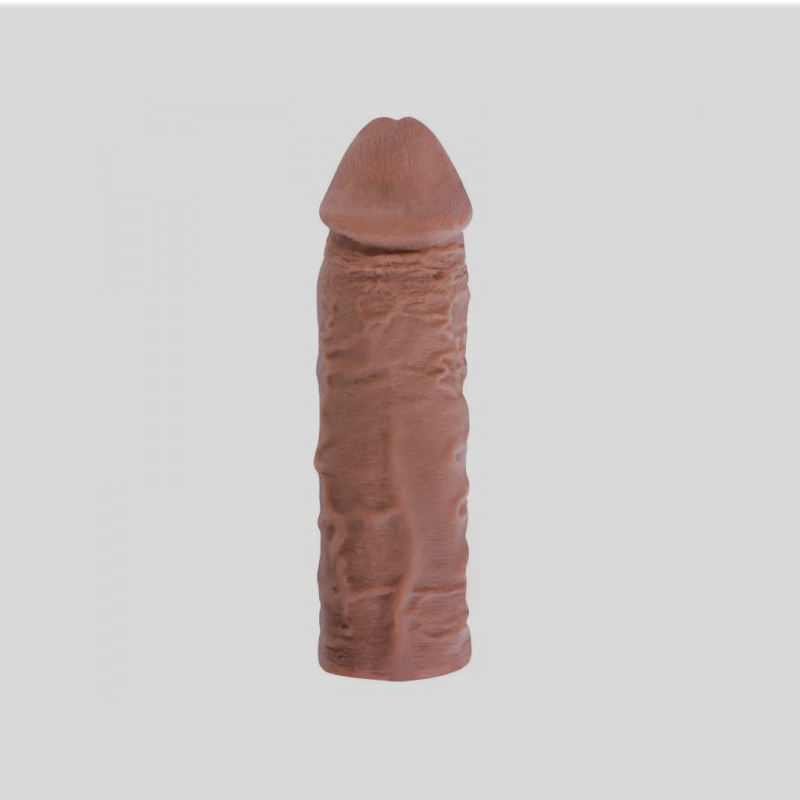 Price: $32.99
Rating:






Porn legend Shane Diesel is known for his massive penis size and sexual prowess, and the Be Shane Extension Girth Enhancer brings the sex with a porn star fantasy to many. The Be Shane Extension Girth Enhancer is molded directly from Shane Diesels enormous cock.
Made from Thermoplastic Rubber TPR whihc phthalates-free (but possibly porous) the Be Shane Extension Girth Enhancer is the perfect and long awaited tool for those eager to deliver some o their own diesel power. The penis extension is eight-inches in length and 2.3-inches in girth.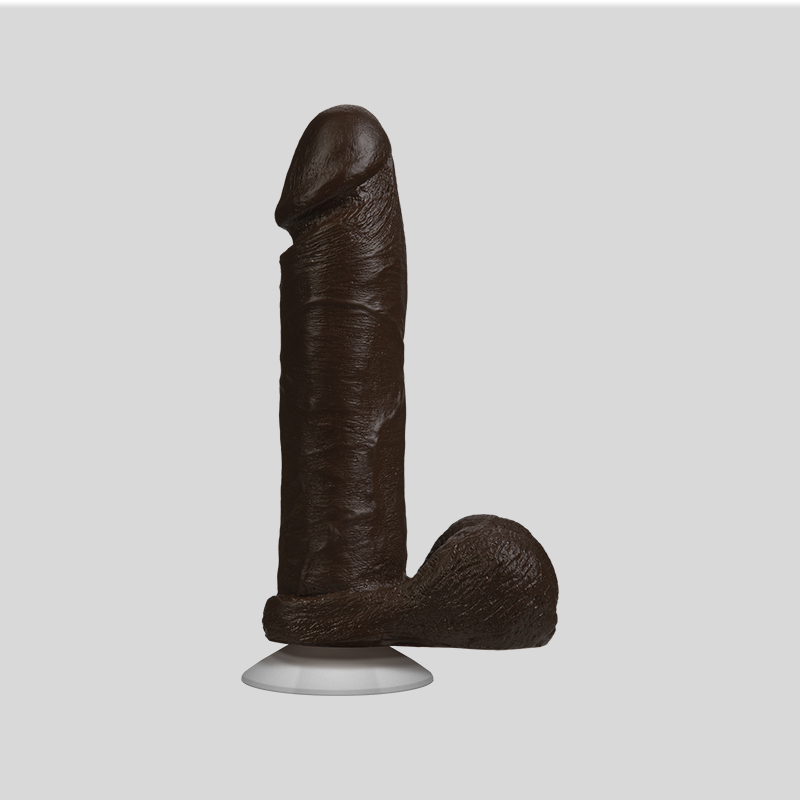 Price: $46.89
Rating:






Who wants a big black dick? Don't be fooled by imitations; The Realistic Cock 8-Inch Dildo is by far the most realistic cock ever made. It comes complete with a suction cup base for added stability on almost any surface, and hefty balls for extra stimulation.
The 8-Inch Realistic Cock is molded directly from an erect penis. It comes in dark brown, light brown and white. It is hand colored and detailed to capture every vein, bulge, and crease of a real erect cock right down to the hefty balls.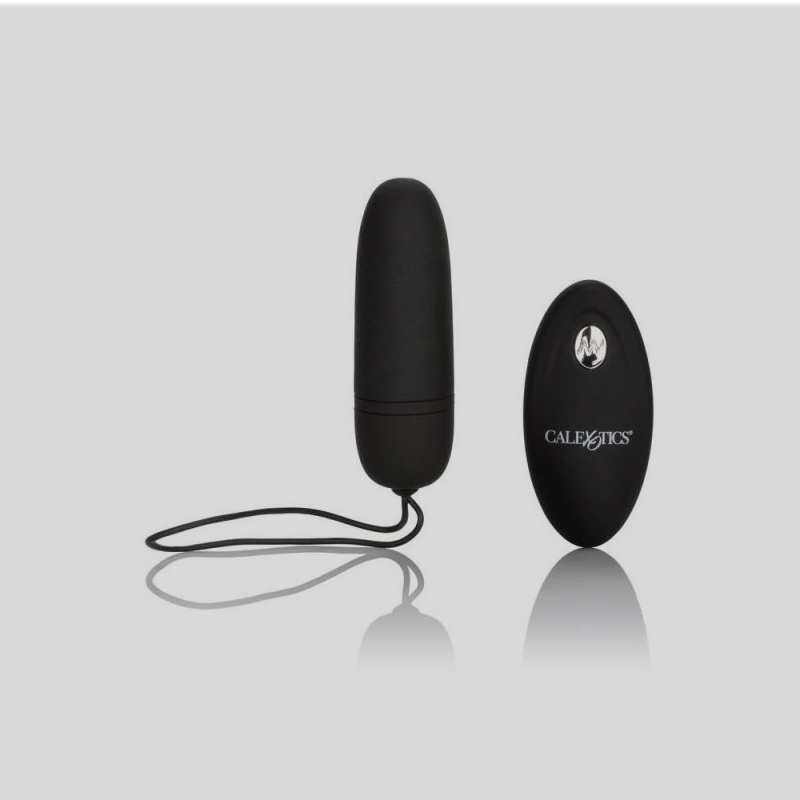 Price: $34.89
Rating:






The long-range remote on this Remote Control Bullet Vibrator works for a substantial distance. Try it across the room, ramping up the pleasure as you get closer to your prey. Designed for discretion no matter where you travel, this beautiful compact bullet vibrator is ready to go whenever and wherever you are.
Enjoy the ultimate in pleasure, the thoughtful architecture and the ability for mutual pleasure as you make the most of your more your intimate moments. Ultimately you'll enjoy unlimited sensual pleasure with the discreet Silicone Remote Control Bullet Vibrator.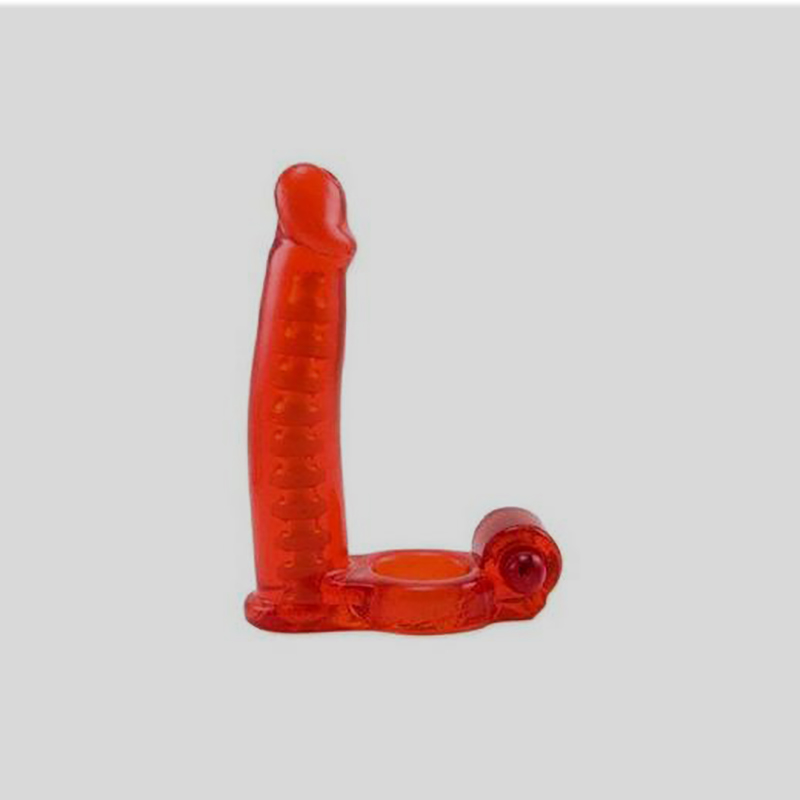 Price: $31.19
Rating:






The Double Penetrator Cock Ring With Bendable Dildo will keep you hard while the adjustable dildo lets you fill her up like you never have before: the ring even comes with a wireless multi-speed bullet for an extra buzz to balls or clitoris.
As both a cock ring and a double dildo, the Double Penetrator Cock Ring provides the flexibility to experiment with more sensation without bringing another person into the bedroom.
The attached multi-speed bullet provides testicular and clitoral stimulation while the stretchable jelly cock ring provides a firmer erection. Made to hit the perfect angle no matter the position, the attached dildo has a bendable spine.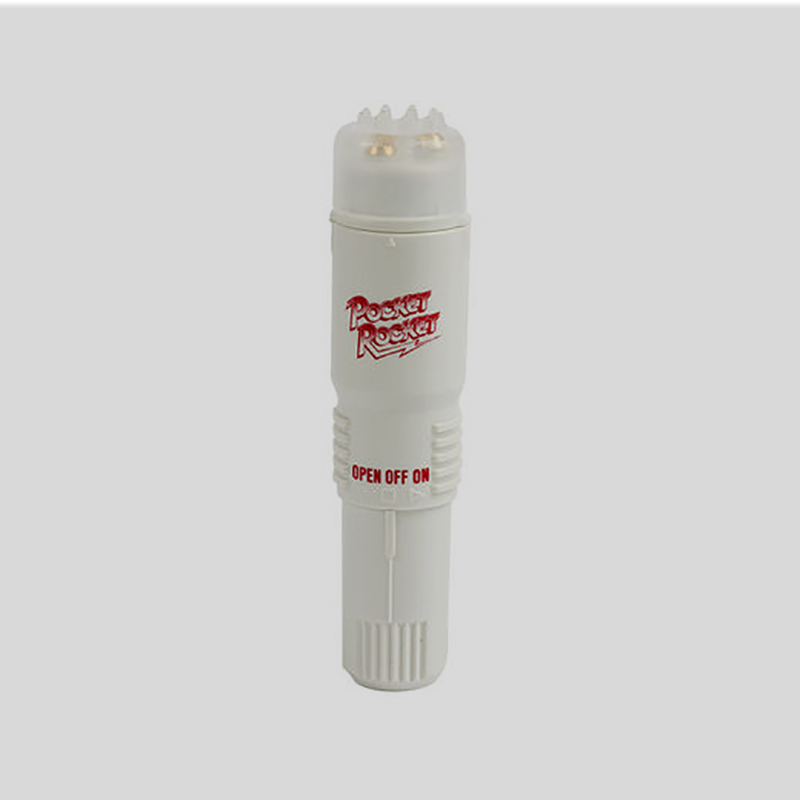 Price: $32.69
Rating: 






The Original Pocket Rocket is simply the most powerful discreet massager in the world. Designed to stimulate the clitoris and other sensual spots, this toy is made for external use, not for insertion.
Three metal balls deliver powerful vibrating experience while the bottom dial controls the function and the speed of the massager. If you're looking for a lot of power in a small, discreet package, The Original Pocket Rocket is for you.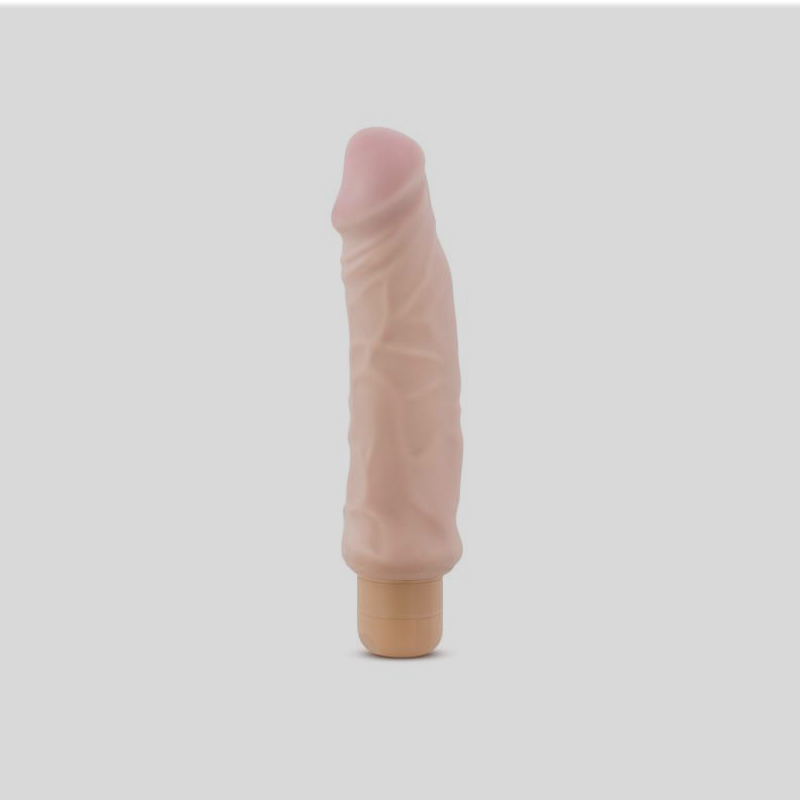 Price: $32.89
Rating:






The Home Wrecker is made to please and fulfill all of your erotic needs. The Home Wecker 9-Inch Realistic Vibrator is perfectly soft to the touch while its inner core is firmer to maintain rigidity – just like a hard erect cock should feel.
This vibrator is not for the faint at heart, measuring 9 inches from end to end and thick enough to satisfy the most experienced, demanding lover. If you're up for trying a large realistic toy with girth, this is the recommended place to start.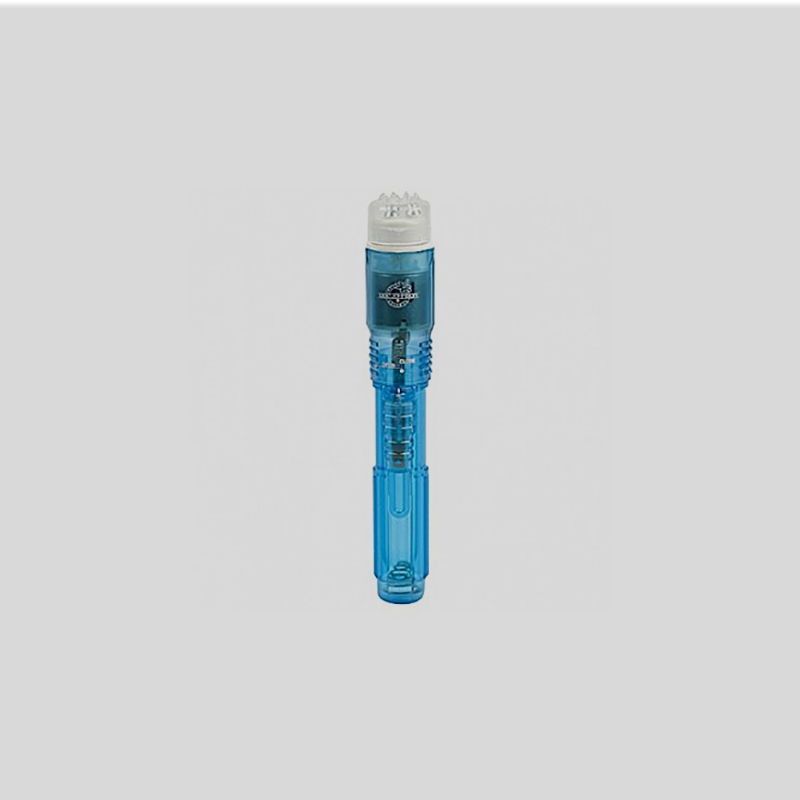 Price: $24.55
Rating:






Doc Johnson's best selling massager, the Pocket Rocket is now PLUS! It's now multi-speed and longer to reach your most intimate places. The Pocket Rocket Plus is supremely portable — just slip it into your purse, briefcase or pocket and be ready to enjoy is amazingly powerful when slipped elsewhere.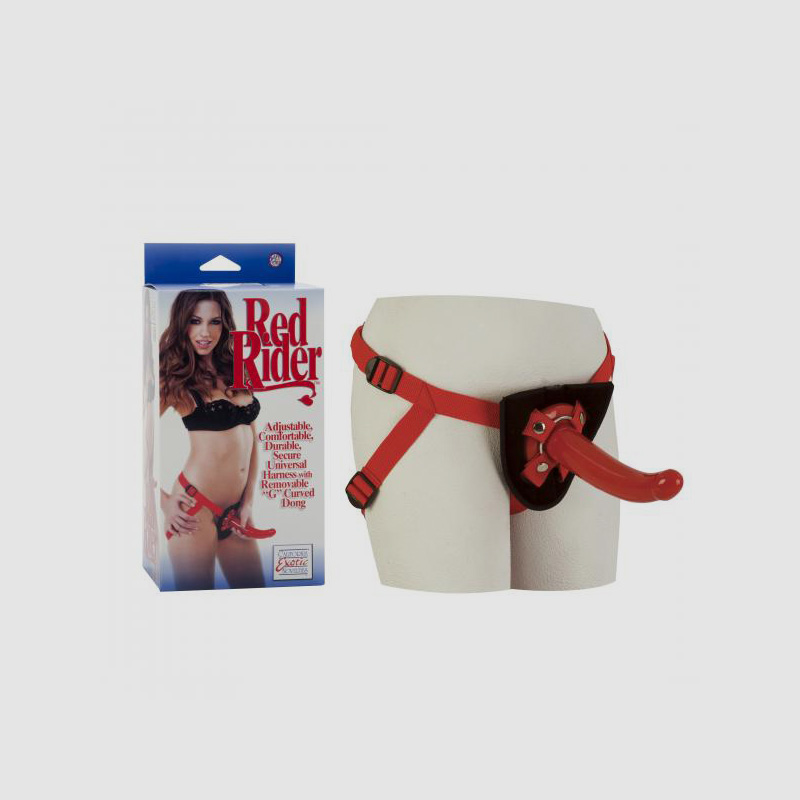 Price: $31.29
Rating:






The Red Rider Strap-On is our most popular harness with its red strap-on dildo and its durable universal harness that is padded for extra comfort. It is a great strap-on dildo for beginners at an excellent price.
While it could be constructed a bit better, the overall quality of the strap-on is great considering its price point. If you're new to strap-on sex, the Red Rider by California Exotics is the perfect dildo to get you started.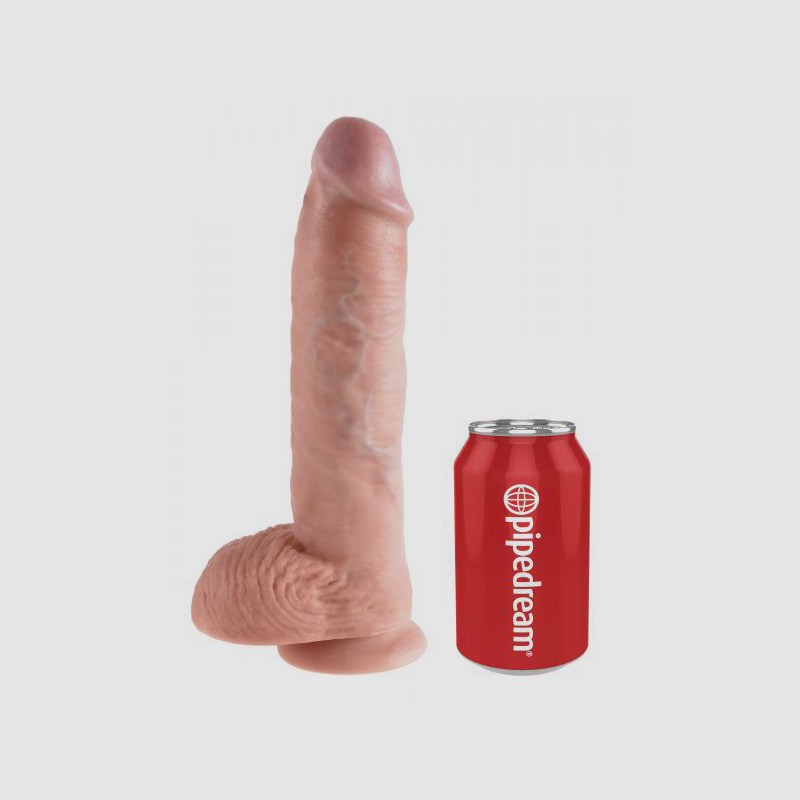 Price: $40.79
Rating:






The King Cock 10-Inch Dildo With Balls looks and feels just like the rock hard stud you have always fantasized about. Every vein, every shaft, and every head is carefully handcrafted with exquisite detail to give you the most realistic experience ever imagined.
The powerful suction cup base sticks to nearly any flat surface and makes every dildo harness compatible. Made in Pipedream's state of the art rubber manufacturing facility, every King Cock is phthalate free, latex free, body safe, and hypoallergenic.
Best of all, King Cock is proudly made in the USA so you can enjoy every masterpiece with confidence.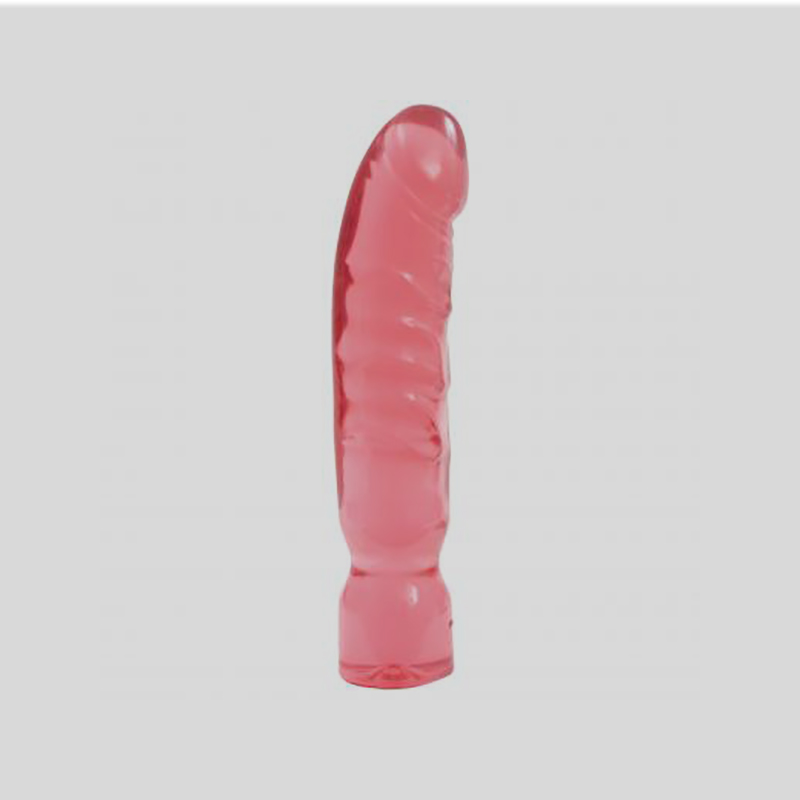 Price: $33.09
Rating:






The Big Boy 12-Inch Dong is a large flexible dildo made from Doc Johnson's antibacterial Sil-A-Gel formula. Not for the faint of heart, the Big Boy offers 11.5-inches of insertable length with 2.25-inches of girth.
Not recommended for those just starting on their dildo journey — unless you're really adventurous. But for those with some experience under their belts, the Big Boy 12-Inch Dong is waiting to fill you up and send you into the stratosphere.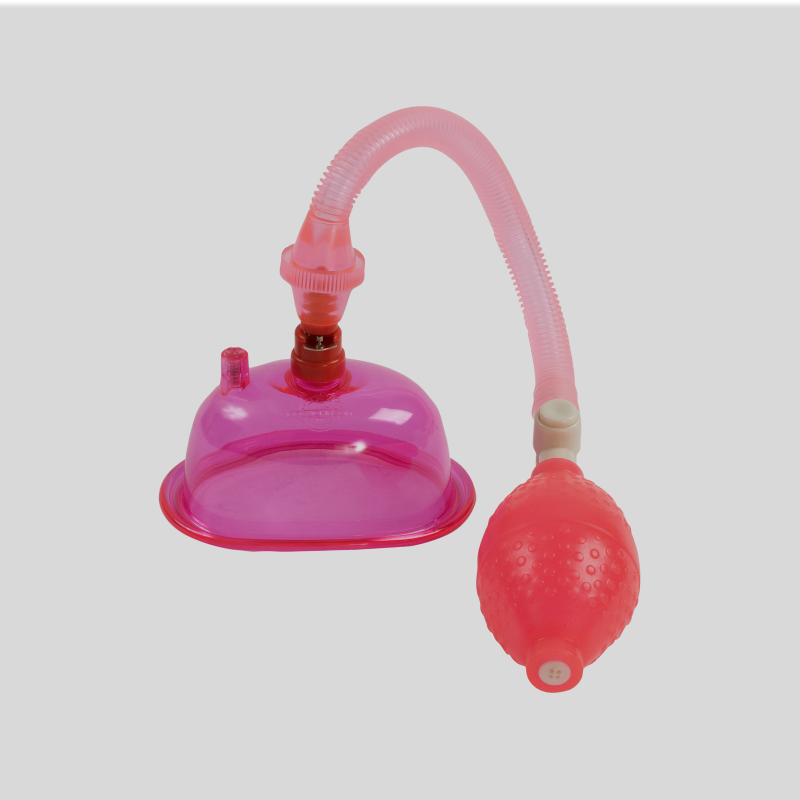 Price: $30.19
Rating:






Pump up the volume, and pump yourself to songs of pleasure with this Pink Pussy Pump. Super sensitize your vagina to new heights of pleasure with Doc Johnson's full-size pussy pump.
The new cup is shaped to fit perfectly and encloses the labia and the clitoris. The unique release valve allows for the removal of the non-kink hose and inflation bulb while retaining the vacuum pressure in the cup.
Get pumped and primed for the hottest sex of your life.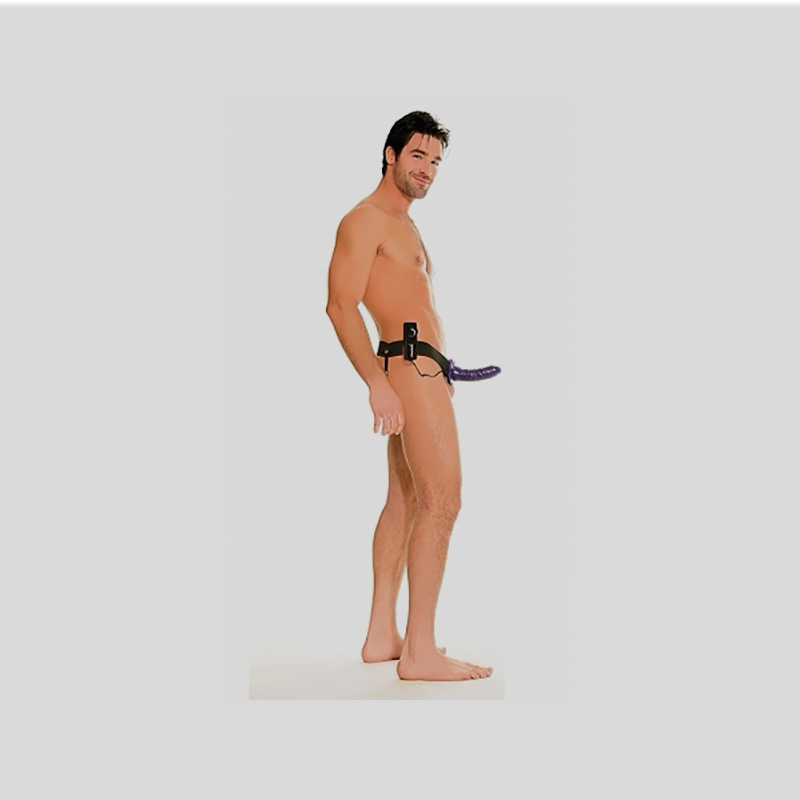 Price: $38.39
Rating:






The Fetish Fantasy Vibrating Hollow Strap-On is perfect for woman-to-woman encounters or that special rear-end experience. Many men love a deep anal sexual thrill, and this strap-on can provide that excitement.
If you're a woman and you and your partner want to add something extra to the bedroom, the Fetish Fantasy Vibrating Hollow Strap-On is an excellent option for spicing up your regular sexy time.
The veined 6-inch dong is hollow inside, and it has an attached, one-size fits most stretchable harness that holds it comfortably in place.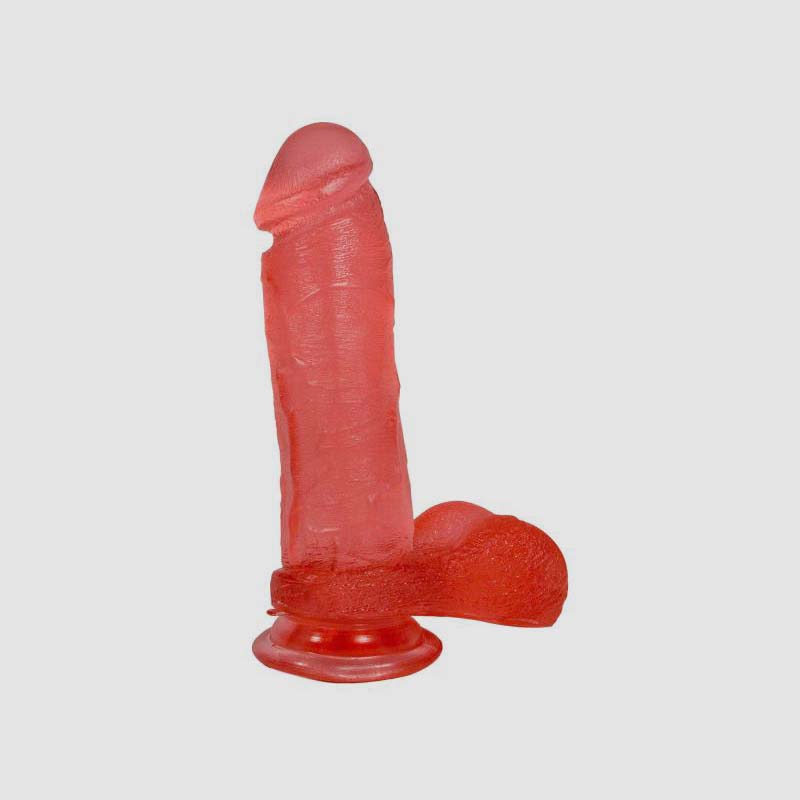 Price:






Rating: $24.99
Enjoy hands-free play with the Crystal Jellies Ballsy Cock with the powerful suction cup base to hold onto any surface while you enjoy the ride. Crystal Jellies comes in two sizes to fit all your needs and in two colors to match your mood. Choose from six or eight inches of pleasure in either pink or clear.
This realistic penis shape dong has all the right veins and a set of balls to hold onto. Made of Doc Johnson's exclusive Sil-A-Gel jelly material. Presented in an eye-catching box that features Doc Johnson trademark design. Jellie, it is not just for breakfast anymore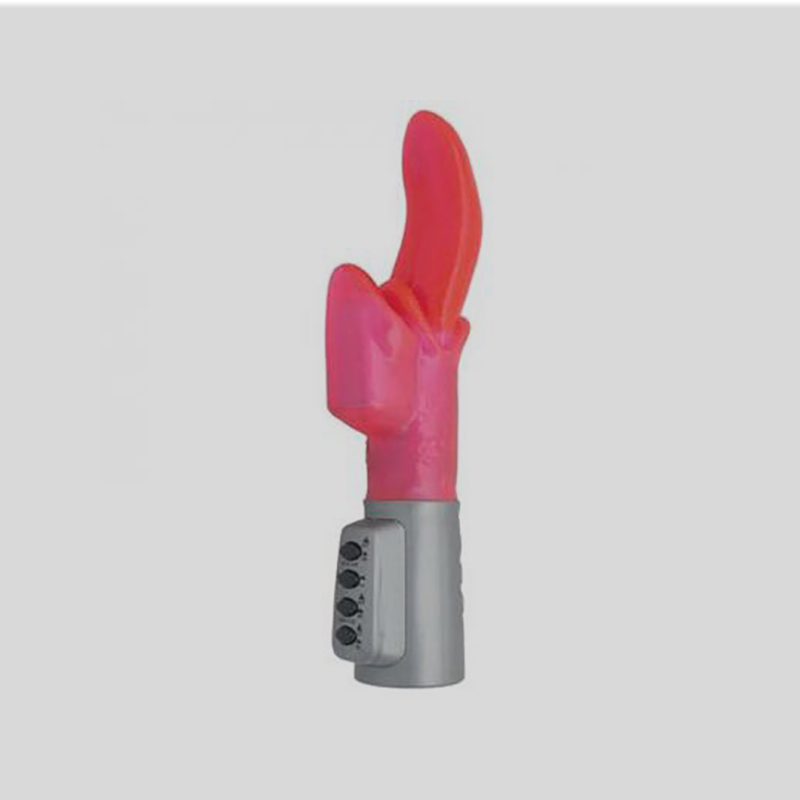 Price: $38.09
Rating:






This twisting, twirling, tantalizing, terrific Tongue Twister Vibrator has got it all, plus it gets you off too. The fully rotating tongue can be shaped to personally get right where you crave it. Turn the intense vibrator on and take it under water to see why we say it is better than the real thing.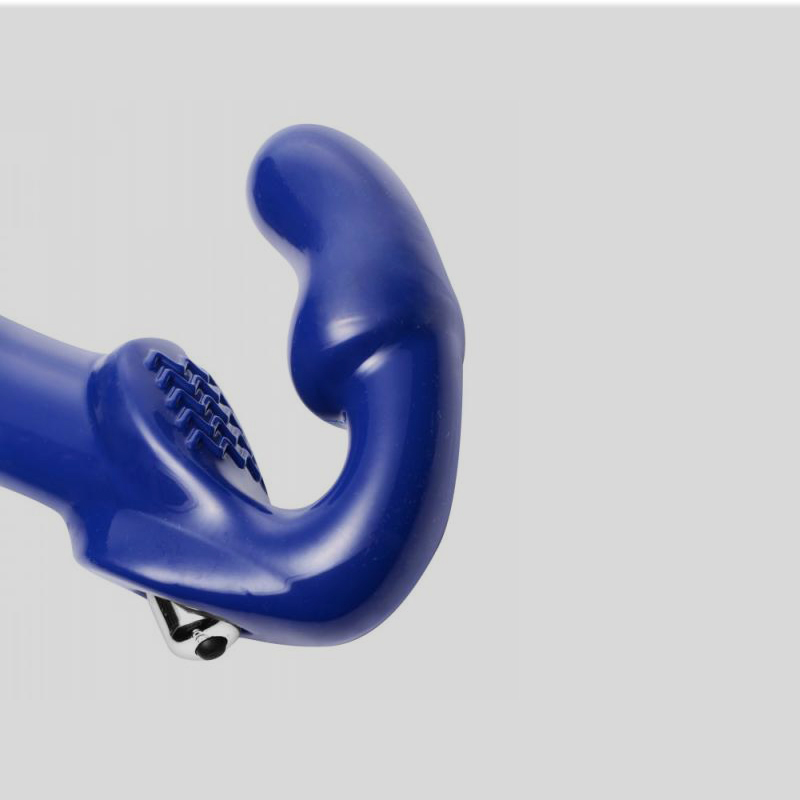 Price: $39.89
Rating:






The Strap U Revolver II Vibrating Strapless Strap-On Dildo is a vibrating strap-on dildo that is strap-free, so nothing comes between your lover and you but your pleasure.
There is No harness required, and it stays in place with an insertable, curved probe. Just flex your PC muscles and let the powerful vibration and textured clitoral pad stimulate you as you penetrate your partner.
The smooth, rigid rubber is slick for easy insertion, with a semi-phallic shape and curved shaft. The waterproof design lets you use it in the bath or shower, with or without the vibrating bullet.
The bullet has a simple one-touch power switch, sending powerful stimulation from the bulbous penetrator to the long, curved shaft. Now you can enjoy powerful vibration, G-spot stimulation, and simultaneous satisfaction with the Strap U Revolver II Strapless Strap-On Dildo.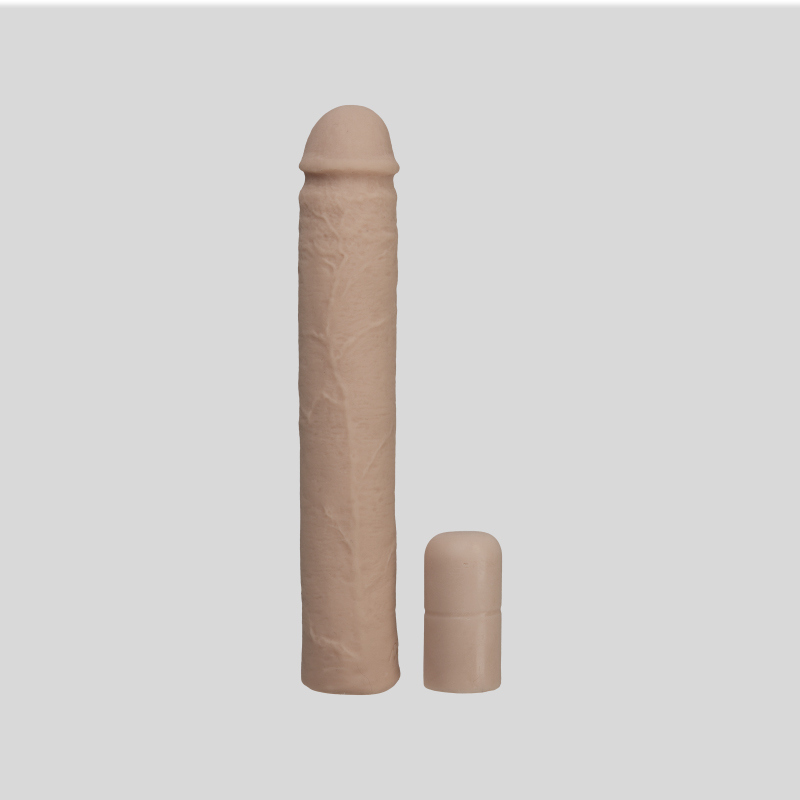 Price: $32.99
Rating:






Get ready for some extended length and enhanced girth with the Xtend It Realistic Penis Extender Kit.
Each DIY kit includes a hollow 9 inches sleeve, featuring a 1-inch extension already built into the firm head, and a plush 2-inch extension for inserting into the tip of the sleeve.
Simply trim the ends of each UR3 piece for 1, 2, or 3 inches of a completely personalized penis extension, and you(and your partner) will be ready for an amazing evening.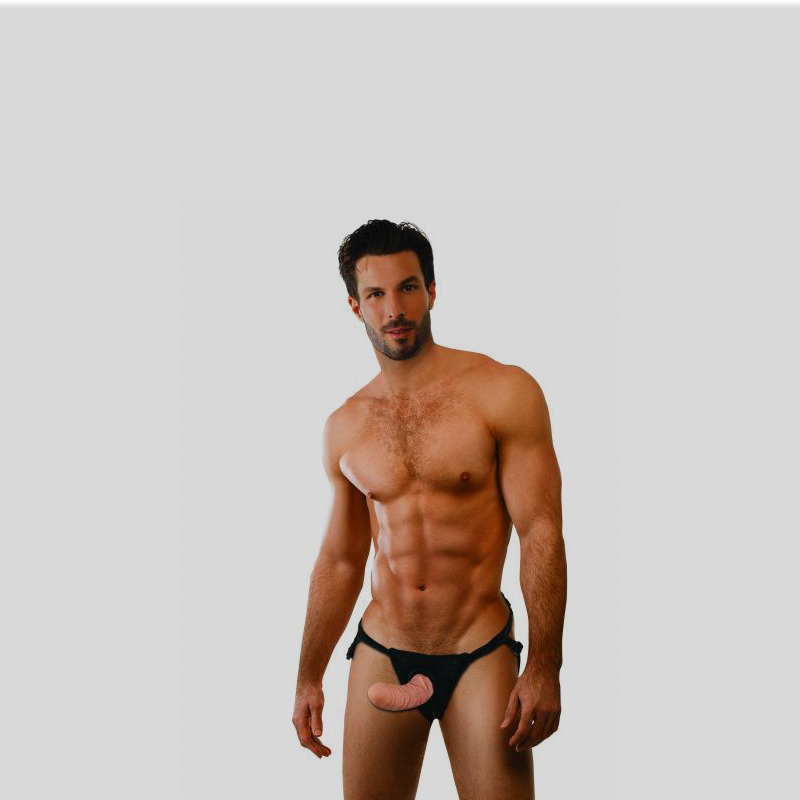 Price: $44.39
Rating:






The Sportsheets Everlaster Wishbone Strap-On Hollow Dildo is a superior harness set with a 4-way adjustable harness that keeps your man's comfort in mind as it comes with an ergonomic ball sac clearance.
It is great for boomers and diabetics. Those who have tried it,  love it and says it has changed their lives. It is easily one of the best harnesses on the market.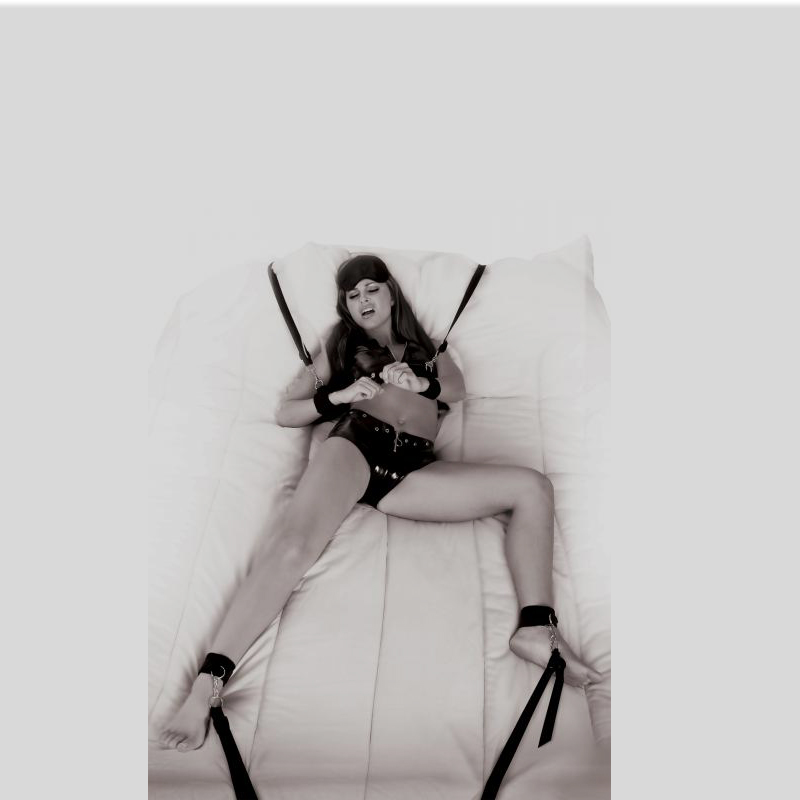 Price: $40.59
Rating:






The Fetish Fantasy Limited Edition Wraparound Mattress Restraints transforms your bed into a passion playground.
These Wraparound Mattress Restraints open a world of possibilities for you and your lover. Experience the thrill of bondage and take turns role-playing: one minute you are in control, the next, you are at the mercy of your lover!
The durable nylon tethers connect to 4 satin lined cuffs, which easily adjust to securely hold your partner in place. Explore your deepest fetish fantasies. Straps tuck beneath mattress. Multiple restraint positions. No bedposts or headboards required.