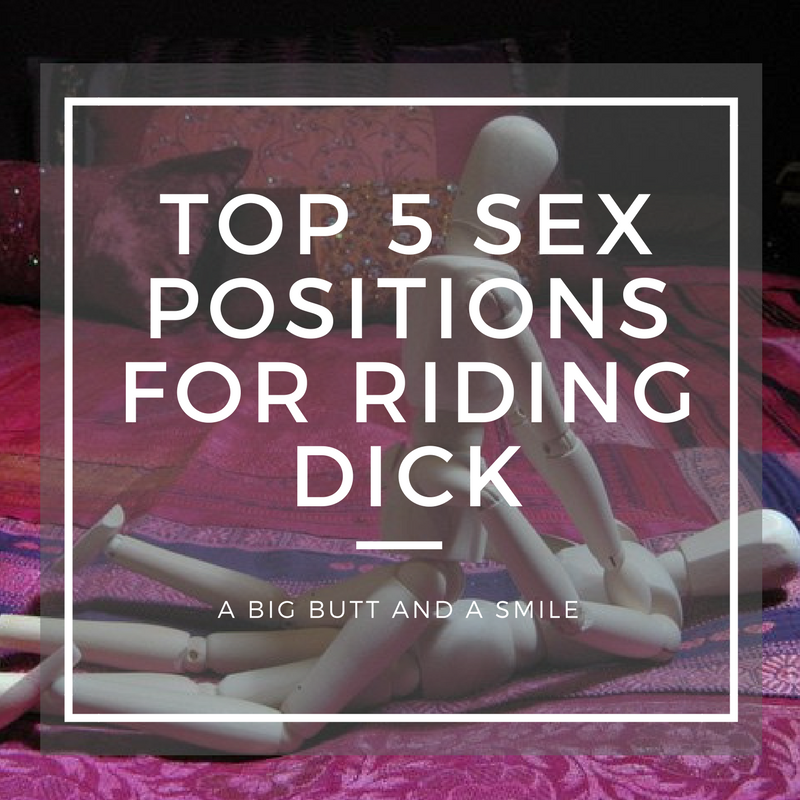 Riding Dick: The Best Sex Positions
If you want to take control in the bedroom, there's no better way to do than riding dick. Assuming one of the many women on top or Cowgirl sex positions is a surefire way to make your man crazy with pleasure.
Also, why let your honey have all the fun? – Or do all of the work. No need to be on your back all of the time. So tell your man you've got it this evening – that all he needs to do is to lay back, relax and enjoy the ride.
Kneeling Lap Dance is as all-purpose as flour: it is versatile enough to be part of most people's sexual repertoires and can be done almost everywhere, from the bed to the couch to the backseat. And for those who like to see themselves in action, it's a great one to do in front of the mirror.
Lovers position themselves similarly to Lap Dance, with the exception that the person on the bottom keeps their legs fairly close together so that the performer can comfortably straddle and ride them. His hands are free to explore your body and can easily reach in front to manually stimulate you.
A variation of Asian Cowgirl, the Lunging Cowgirl Sex Position (a.k.a. Lunges ) works the same way with your front foot planted, but differs as your rear leg is extended out behind you and between your partner's legs – basically a lunge that you would do in the gym. All your partner does is lay on his back with his legs slightly open.
Although not overly difficult for the young and nimble, this position can be challenging and tiring for many women, so your partner should offer some support using his hands whenever possible.
3. Rodeo
If you and your partner have struggled with slipping out in the Cowgirl sex position, then the Rodeo Sex Position should reduce this irritating occurrence at the possible expense of clitoral stimulation.
In a nutshell, the Rodeo position is merely Cowgirl with you facing your partner's feet.
Although Rodeo doesn't allow for your partner to play with/caress your breasts/chest it does provide a great view of and access to your rear end.
For those of you who haven't heard of this position, it is a derivative of Cowgirl. Sybian is a machine used by women for erotic self-stimulation. Its greatest advantage is that it has detachable dildos that vibrate and rotate, thus stimulating the g-spot and clitoris simultaneously.
Now, a real person substitutes wonderfully for the Sybian. Have your partner simply lie back on an ottoman that's high enough for you to ride them without being in too deep of a squat.
Because of your superior positioning, you have all the control needed to bounce comfortably, rock, rotate or slide. It is clear from the animation that the legs will get a workout; however, Sybian is conducive to sexual endurance – you can hover above your partner as they trust upward, or receive support from him while he holds you up by the thighs or buttocks.
A very intimate position, the See-Saw will bring you and your partner closer. To get into this position, your partner sits up with his legs straight while you sit on top of him with legs planted on either side. Although movement is limited, don't underestimate the passion that can be experienced while in this position.
How To Ride Dick (Video)
Even with the sex positions, if you're still struggling with how to best ride a dick, check out the video below. It is an excellent tutorial on the basics of riding dick.
If you're struggling with your confidence or general know-how, the video addresses those issues and gives you practical tips to move forward and overcome your issues.
Ultimately, like most things in life, riding dick is about practice. The more you do it, the better you'll be at it and we're sure you man won't mind all the extra practice.
[youtube https://www.youtube.com/watch?v=Fdkv4yFl1SI]
I love this video because it not just tells you, but shows you all the ways you can ride your partner and even tips for rididng if you're on the thicker side of things. So watch this video as many times as you need to get the movements down and your confidence up.
Remember no one wants someone who is timid up there, so liek Tyomi says, hop up there with all the confidence in the world, even if you're a little akward in ghe beginning.
Also if you don't want to be completely naked for wahtever reason, here are some crotchless lingerie options that will keep you feeling sexy while still be covered.
FInal Thoughts
Sex is about having fun and pleasing your partner, so if they are asking you to ride and the only reason you're saying no is a lack of kown-how are confidence, use this guide to help you overcome both and then ride that dick 'till his balls fall off, or he cums. Whichever happens first. ?
---
Want To Last Longer In Bed?
---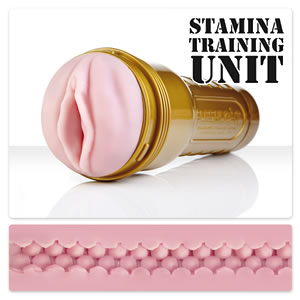 The key to lasting longer in bed and becoming the lover that every girl dreams about is not a cream, not a pill, and not a potion… It's PRACTICE. The Fleshlight STU (Stamina Training Unit) masturbation product is a sex toy for men specifically designed to replicate the incredible sensation of sexual intercourse in order to help you find your rhythm and obtain peak sexual performance.
With the patented Real Feel Super Skin masturbation sleeve and a specially designed inner canal texture the STU provides the most intense and pleasurable training experience possible.
When you masturbate using the Fleshlight STU, not only will you be improving your sexual stamina and techniques, you'll experience the intense orgasms that can only be achieved by using Fleshlight sex toys for men. If you can last 10 minutes in the STU, you can last 20 minutes in bed with anyone. Don't wait. Start training now.
---