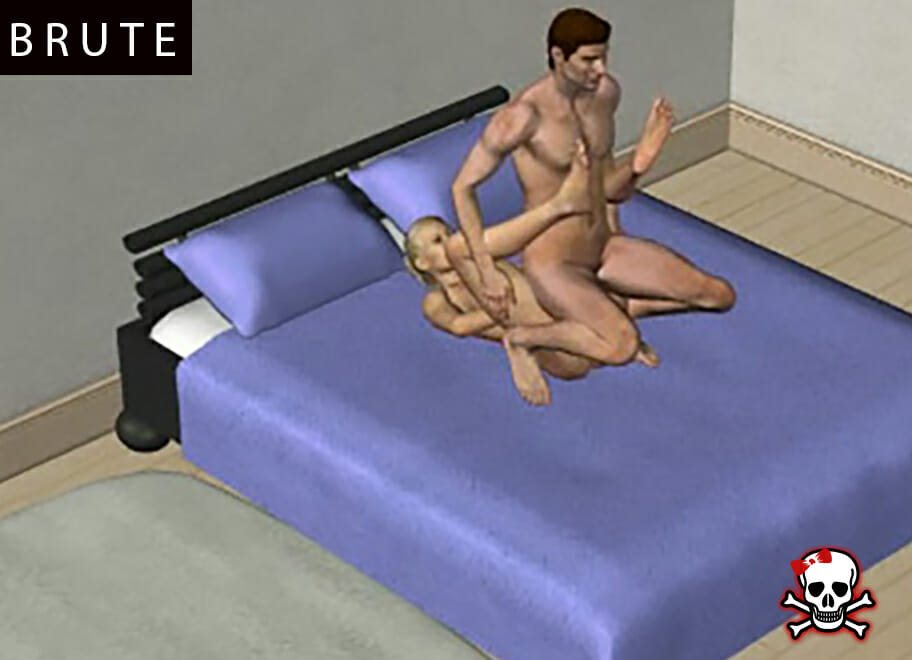 ---
Brute Erotic Instructions
---
If the name doesn't doesn't make you pause the actual mechanics of the Brute will. This one here isn't for the feint of heart or the out of shape.
You've been warned: The Brute sex position can be one of the tougher man-on-top positions. It is not the easiest sex position to get into, but it does give your guy a sense of control and power that is absent or low in most positions.
To get into this position, he squats over you (facing away) while resting on the back of your legs, which are brought towards your chest to expose them at a unique angle. If he is comfortable with his balance, he can reach behind and under to give their you some additional manual stimulation.
Why You'll Love
For those who like to be dominated in the bedroom the Brute is the sex position for you. Your guy is in total control and all you need to do is lie there and let him show you who the "man" really is.
Tips and Ticks
Since you don't have a lot of mobility in the Brute position, it's a great time talk dirty to your guy. Tell him how great he is or how great he ain't, to offer a little encouragement. Let him know how fast, hard you like it.Just let it all hang out. The dirtier the better.
More Exotic Sex Positions
---