---
Previous 3 of 3

---
Steve-O Dick Pic Comes With Shades

Steve-O dick is serving up an extra dose of cool in this thrid dick pic by the Jackass star.
Why Steve-O ever thought this was a good look is beyond me. But it is Steve-O so I guess that is the answer to the question. This has to be one of the most awkward poses, pictures ever.
Seriously there is nothing sexy here. Even if he didn't have a small penis, this would hardly be though of as a turn on. But hey, more power to anyone who is that proud of his (or her) body.
I also want to know who's taking the picture. Seriously who was behind the camera and was all "Say Cheese" when it was time to get this snap? Though I will say of all of Steve-O's penis pics this is probably the tamest.
For more celebrity penis pics read: 45 Celebrity Penis Pics You Gotta See to Believe.
---
Never Cum Early Again
---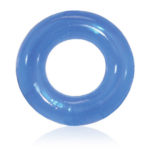 The Ring-O is a super-safe super-stretchy cock ring designed to comfortably fit all sizes and stay snug during even the wildest sexual encounter.
The simple design keeps his erections stiff and strong, and by letting blood flow more slowly to the member, he'll stay harder longer and give him a powerful orgasmic release.
Just stretch the ring onto the base of the penis and watch it grow for longer-lasting, more satisfying sex for both partners. Are you ready to have your best orgasms ever?
Click here to buy the Ring-O Cock Ring today.
---