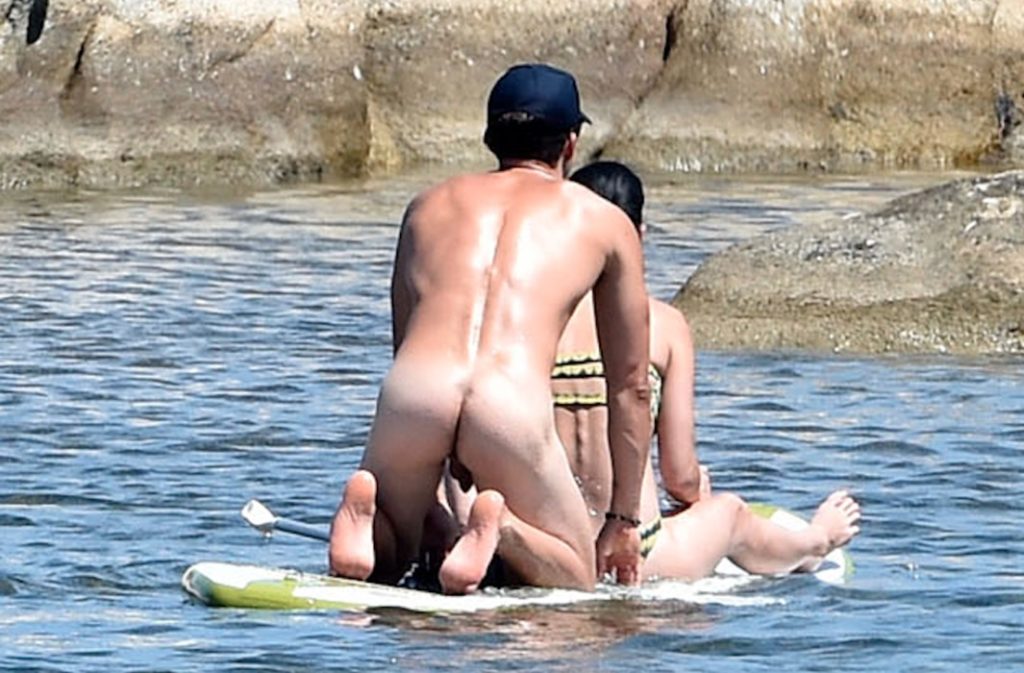 ---
Previous – 4 of 17 – Next
---
Orlando Bloom Butt On Vacay
Well, if a full frontal wasn't enough we get some Orlando Bloom butt action as well. I'll admit, this backside view isn't so bad.
Bloom is in excellent shape so staring at his naked body is hardly a chore. Once again I ask, however, what is the paparazzi thinking when taking this shot:
Oh yeah! Bloom's bootie is gonna pay the rent this month woo doggie!
Okay maybe I'm a little extra with that last part, but think about how you just have to sit around and snap pics of all of Bloom's nether regions expecting a big payday.
I mean, there are worse jobs to have, but this has to be one of the more morally compromising. In all fairness, I am sitting here writing about the man's nether regions so I might find myself somewhere on that questionable more continuum as well.
Anywho, enough pontificating on the morality of taking pictures of and writing about a celebrity's nudity and let's just get back to enjoying Blooms rather nice naked backside.
One would think it would be more tanned, however, since he doesn't seem to have a problem taking his clothes off in public.
---
---