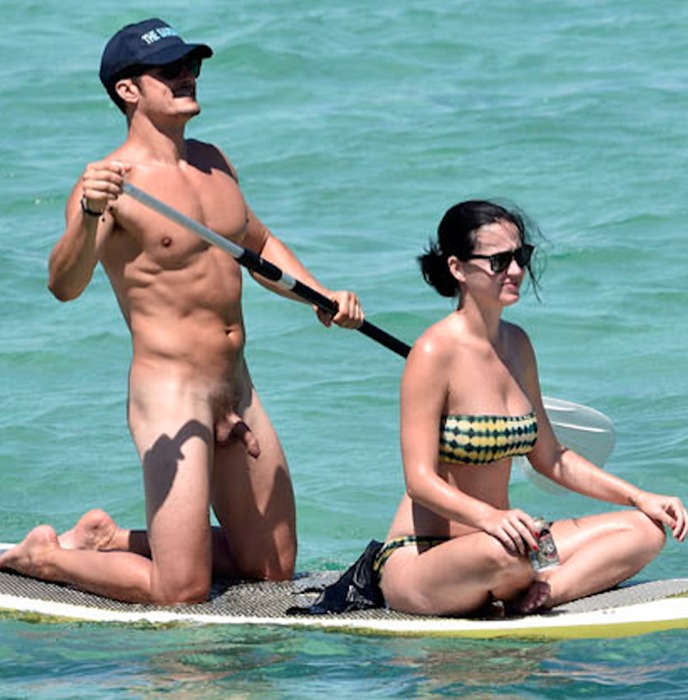 ---
---
Orlando Bloom Dick On Vacay
You gotta wonder what Katy Perry is thinking here. Seriously, how does this conversation go:
Hey hon, let's go paddle boarding. You wear that cute swimsuit you bought. I'll wear nothing, and the whole while have my bare penis just inches from your head. Fun times!
I guess when you're in a relationship you choose your battles and – My Honey Wants To Paddle Board Naked  – may not be a battle you want to fight.
I would think, however, she had to know this was going to end badly. I mean paparazzi couldn't resist getting a shot of the Prince's Penis while taking a whiz so no way they were going to avoid a penis being on full display.
The look on Katy Perry's face doesn't suggest she's having a good time, though that could just be the grimace of a woman who's hot because the sun is beaming down on her.
It could, however, be the face of a woman who is trying to figure out why she has a bare penis just inches from her head.
---
---