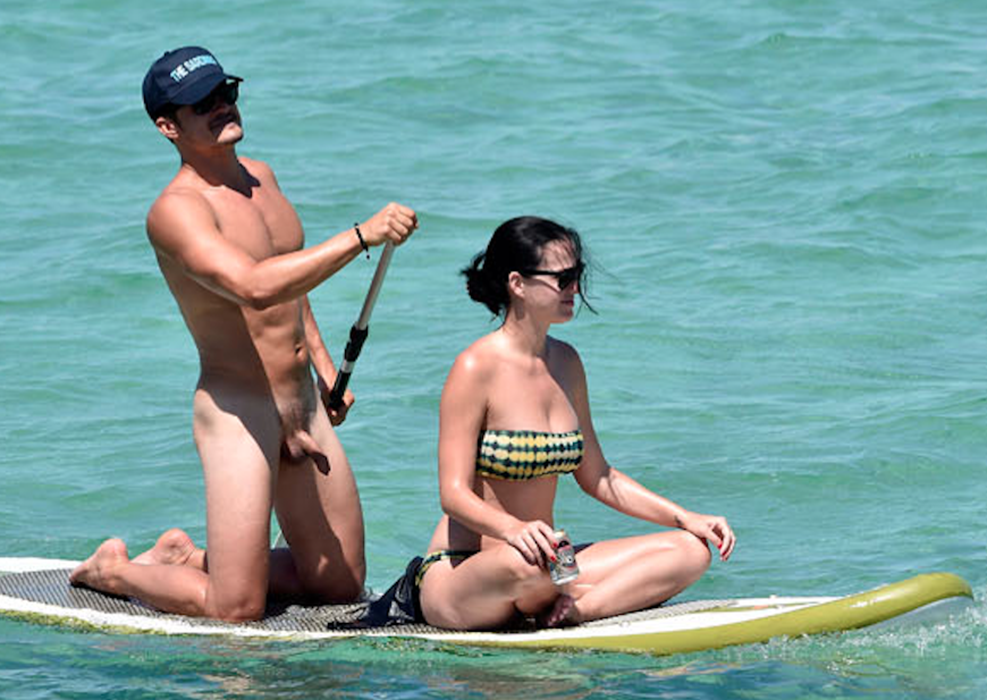 ---
---
Orlando Bloom Dick On Vacay
And it continues. If you are a paparazzi what is the thought process here – let me get as many shots of Orlando Bloom's dick as possible?
Are you looking for that special shot? The 'Money Shot' if you will? Or is it the more pics you have of his dick, the more money you can make?
I will say Katy Perry looks way more calm in this photo than the previous. Maybe Ms. Perry has adjusted to the heat, or maybe she's adjusted to the idea of her boo's schlong resting so close to her head.
I mean, there is still a grimace on display, but she does look markedly less uncomfortable than in the previous shot.
On another note, that shadow that's playing across Bloom's face makes him look like he has a porn-stache. I really do wish he was rocking a porn-stache however because it would work so well with the context of these nude pics.
---
---