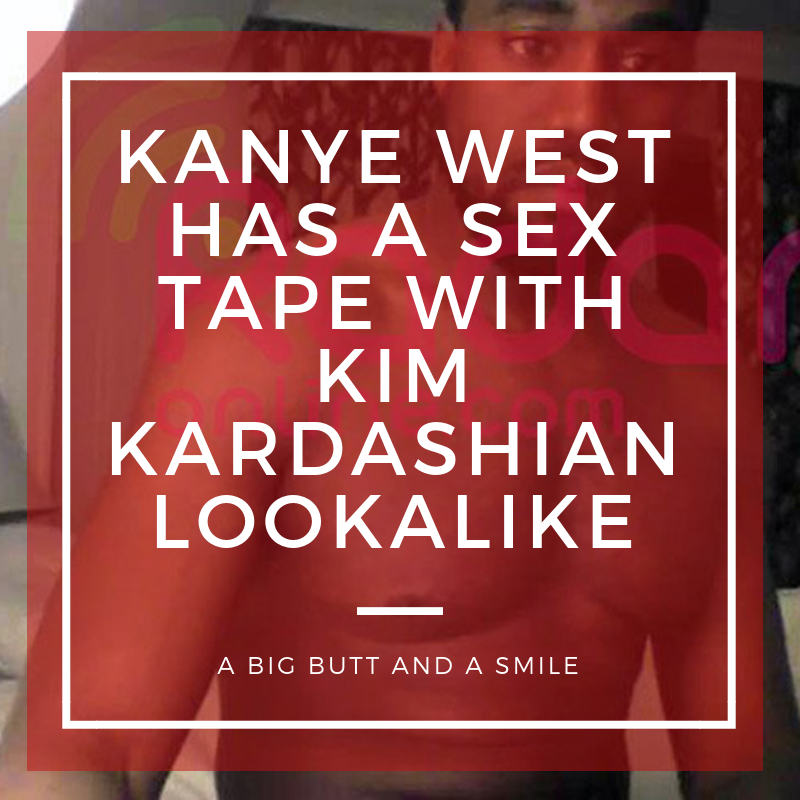 Kanye West Has A Sex Tape?
Another day. Another celebrity sex tape. Kanye West seems to have more in common with his latest Lady Love, Kim Kardashian, than previously thought.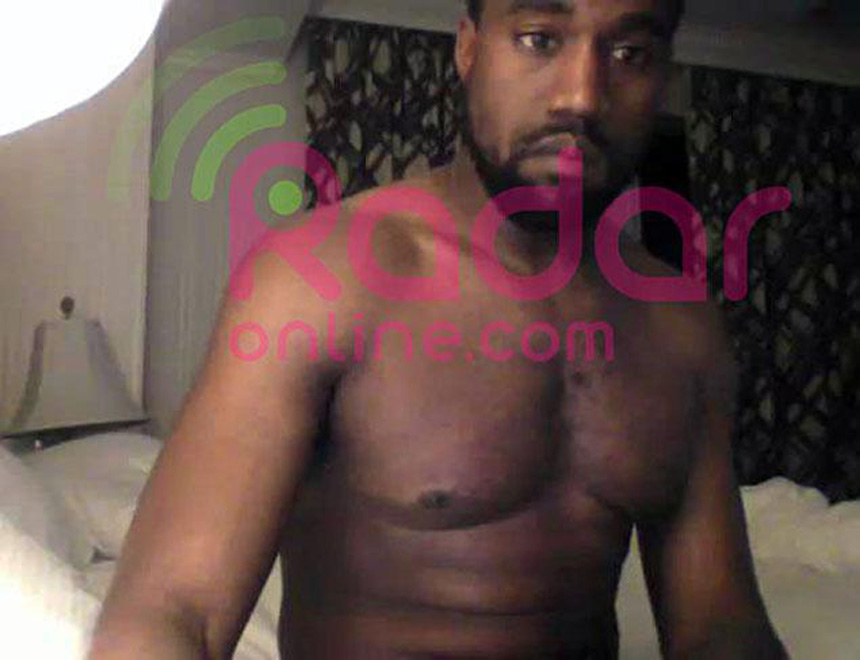 Bossip via Radar Online is reporting that the Cruel Summer star had a tryst with an eighteen year old, married Kim Kardashian look alike just prior to him starting a relationship with the real thing. Oy Ve:
The tape is nearly 20 minutes long and appears to have been shot in a hotel room with an unidentified female who clearly states at the beginning of the video that she's 18 years old.

–

The woman also confesses to Kanye that she is married and claims, "My husband and I don't have sex anymore… that's why I'm here!"

–

With her bodacious curves, dusky skin and long black hair the woman is a definite dead ringer for Kim Kardashian.

–

RadarOnline.com has seen the tape in full and can verify without a doubt that it is Kanye in the footage and we have published a screen grab.

–

During the couple's steamy sex romp, they never kiss and don't interact any further than simply doing the deed, in various positions throughout and with Kanye wearing a condom.
Rumor continues to have it that Kanye is scared shitless that this tape will see the light of day:
Kanye is clearly aware the romp is being filmed because you can see that he's the one who set up the camera in the beginning and at the end he looks directly into it before switching it off.

–

According to a San Fernando sex industry insider, the video was shot sometime shortly before Kanye started dating Kim and he is terrified of the tape getting out.

–

"The freaky tape is being shopped right now and there's a lot of interest, but Kanye is freaking out!" the insider revealed.

–

"He doesn't want this tape out and will do anything to make sure it stays private.

–

"Kanye was practically in tears when he heard the tape was being shopped."
Well, well now. I'm not going to even say I'm surprised that Kanye films himself having sex, he's definitely narcissistic enough to do that, or that he even hooked up with a Kim Kardashian look alike.
What I really want to know is who's behind the release? I'm not so cynical as to believe he would release his own sex tape. Yes, I know in this world of fast money and fame people release their nude pics and sex tapes all the time.
BUT Kanye West isn't a guy who is wanting for attention. His association with the real Kim Kardashian is enough to keep his name in the press even more than it already was prior to their dating.
Was it someone who was close to him? A friend who knew of the tape's existence? Or, for the more cynical and conspiracy theorists out there, was The Momager – Kris Jenner behind it all? Also, eighteen? Really Kanye?
Did he card the girl before they got it on? If he didn't he's possibly looking at a much bigger issue than a little embarrassment over a sex tape being released.
I don't know what the answers are, but I can't lie…I might be willing to pay good money to see Kanye in action and to see if it is as big as advertised. I got a Big Ego indeed.
---
Tags:
Celebrity Sex Tape
Kanye West
Kim Kardashian
Kris Jenner