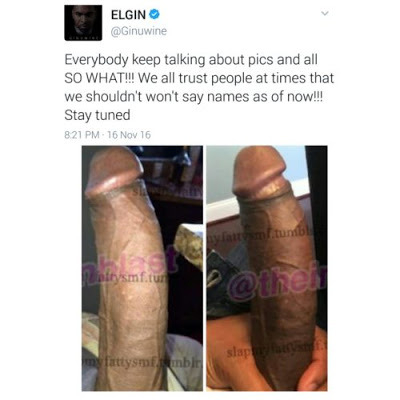 And what a pony Ginuwine has
Look one shouldn't be surprised that the "Pony" singer is packing. He's the 90's version of Big Sean – chocolate and skinny – so there was a good chance that what he had going on in those jeans was going to be a sight to behold.
Somehow Elgin Baylor Lumpkin's dick pics were leaked on Tumblr and sent the internet into a panty (boxer) soaked frenzy. I don't why or who leaked the pics, but I will tell them to thank you. The Internet Gods stay working overtime.
---
---