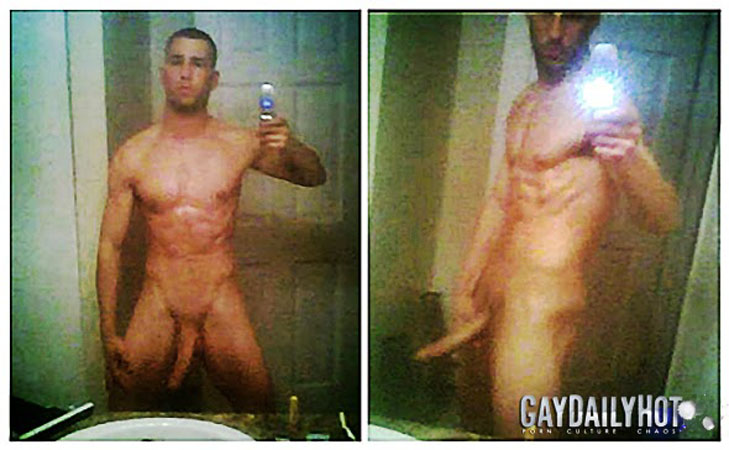 Andrew Zollner Dick Pic is Super Unsexy
Andrew Zollner is a pole vaulter. Yeah. I couldn't make that up if I wanted to. Well, Andrew Zollner dick pic somehow ended up online and…well…color me unimpressed.
The whole pic is just off. Squatting is never sexy and his penis looks more like a sword than an object of pleasure.
I seriously wonder why he looked at this dick pic and decided this was a good idea. These are just really unsexy poses.
I mean, I guess for some, any dick pic is a good pic, but I'd like to believe one can take as much interest in sending a quality penis pic as they would a selfie or any other picture.
Now, about the penis itself. I'm sorry, but long skinny penises are not the business. You need some girth to be worth anything and that is why short and thick will win the race over long and skinny anytime.
I guess it could be worse, however. Andrew Zollner dick could be skinny and short and that would just be a sad day for all. His body is banging at least. And that definitely always counts for something.
I'm sorry he couldn't make it higher on our celebrity dick pic list. Being a pole vaulter alone should have afforded him most points on the list, but between the underwhelming penis and the bad pose, I just couldn't do it.
At No. 18 he's not so low that it is horrible, but is low considering the potential he had with his profession and overall decent looks and good body.
He scored better than Brett Favre, so that's something. Or it's nothing at all depending on you look at it. Be sure to check out where other athletes landed on the big list.
For more celebrity dick pics read: 45 Celebrity Penis Pics You Gotta See to Believe.
---
---