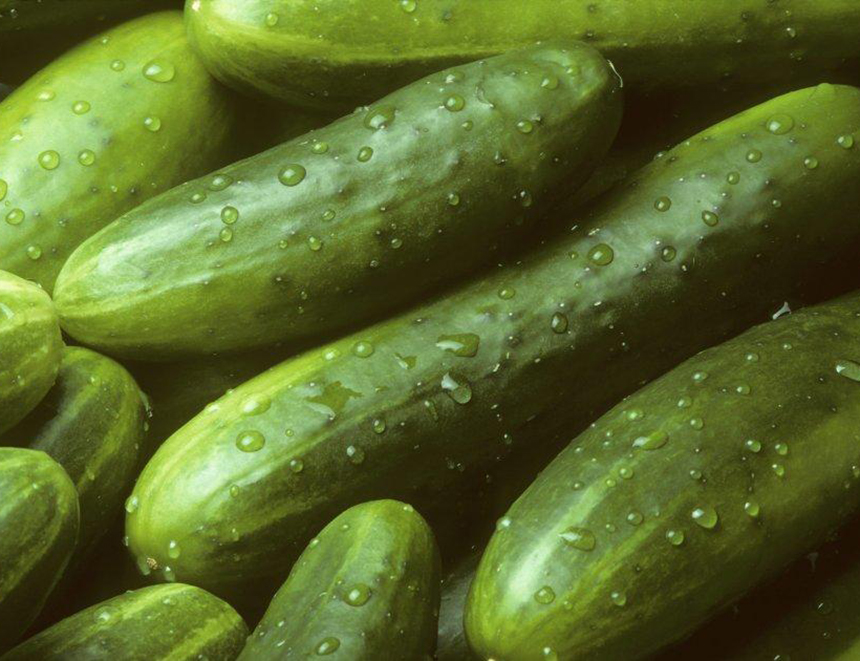 So this happened last night:
Alexis Skyy was attending her new boyfriend's cucumber-themed pool party in Atlanta on Sunday night, and based on the video that rapper Boosie Badazz posted on Instagram from the event, it's clear the celebration took the theme way too far.

–

Skyy, who stars on VH1's Love & Hip Hop: New York, and shares a daughter with rapper Fetty Wap, is now dating Trouble, who hosted the "Winner's Only Pool Party."

–

In the viral clip, viewers can see Alexis penetrating a girl at the party with a cucumber, and then thrusting the vegetable into her mouth. There's no mistaking that it's Alexis in the video, and the dirty clip sent shockwaves through Twitter.

–

Nothing is left to the imagination. Alexis, who's still wearing her bathing suit, and the girl in the video are both willing participants in the Cucumber Challenge, are cheered on by the crowd, and then dubbed the night's competition winners.
Now, because clearly I don't have th good sense God gave me, I saw Alexis sky trending on Twitter and clicked on the link to see why. I then clicked on said video, and while I want be posting it here for obvious reasons, let's just say this was my face the entire time: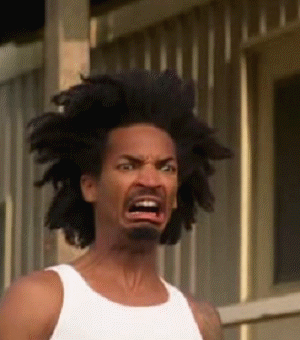 Now I don't recommend you go find it, but if you're still morbidly curious know that it is just as graphic as the above description lays out, so, you've been warned. Apparently the act was all part of a Cucumber Challenge the vegetable themed party thought up for the occasion.
With their antics Skky and the young lady on the receiving end of the cucumber were declared the winners of the the "challenge" to the very rowdy applause of the already hyped up onlookers.
Boosie, who has 6 million followers, posted the soon to be viral clip on Instagram and captioned his post, "FRONT ROW SEATS TO THE BEST FIGHT EVER??????@trouble U the truth ???best party ever I WAS A JUDGE AT THIS THUG LIFE EVENT ?‍⚖️ ‼️"
After five hours, his post had over 200K likes and over 31K comments. Of course the video migrated its way over to Twitter where many of the reactions were very similar to my own:
I had no business checking to see why #AlexisSkyy is trending…& now feel obligated to call the Police ? pic.twitter.com/gqry1hcnMb

— Bonnie Parker (@MsBonnieParker_) August 5, 2019
So I decided to see why Alexis Sky was trending and i- ma'am why???? pic.twitter.com/EaBWKnycEa

— la tormenta (@Its_Jessiccaa) August 5, 2019
When I found out why Alexis sky was trending #AlexisSkyy ??? pic.twitter.com/mb2w8SQuF3

— dej⁶ (@DejuanPeters) August 5, 2019
Mood: After seeing that Alexis Sky video ???#AlexisSkyy pic.twitter.com/A5w1NQcnib

— vito2x? (@vito2x) August 5, 2019
Noooo cos Alexis sky was doing so good, helping out them single mothers and shit. Even got a shoutout from Jada pinker smith and she goes to shove a vegetable down a grown woman's vagina. ON A SUNDAYYYYYY YALL GOING TO HELL pic.twitter.com/abCxRXJE5D

— JANE (@htx_jane) August 5, 2019
Look, I completely understand everyone is grown here and all parties were willing participants.
And I'm not one to kink shame; but damn, what happened to keeping things private? Why you had to broadcast the party to everybody and they mama??? Can't you just have you adult themed fun and not blast it to the world??
Everyone really, really did not need to see that. But that's the world we live in I guess. Pics or it didn't happen.
Tags:
Alexis Skyy
Boosie Badazz
Cucumber Challenge
Instagram
Love & Hip Hop
Love & Hip Hop New York
Twitter