The Omarosa Tapes Are Real And She's Playing Them For Anyone Who Will Listen
Look, Omarosa has always been about self-first and true dyed-in-the wool snake-in-the-grass. She's never seen an opportunity that she wasn't looking to take advantage of, even with her craven attempts at being the "black voice" in the Trump regime.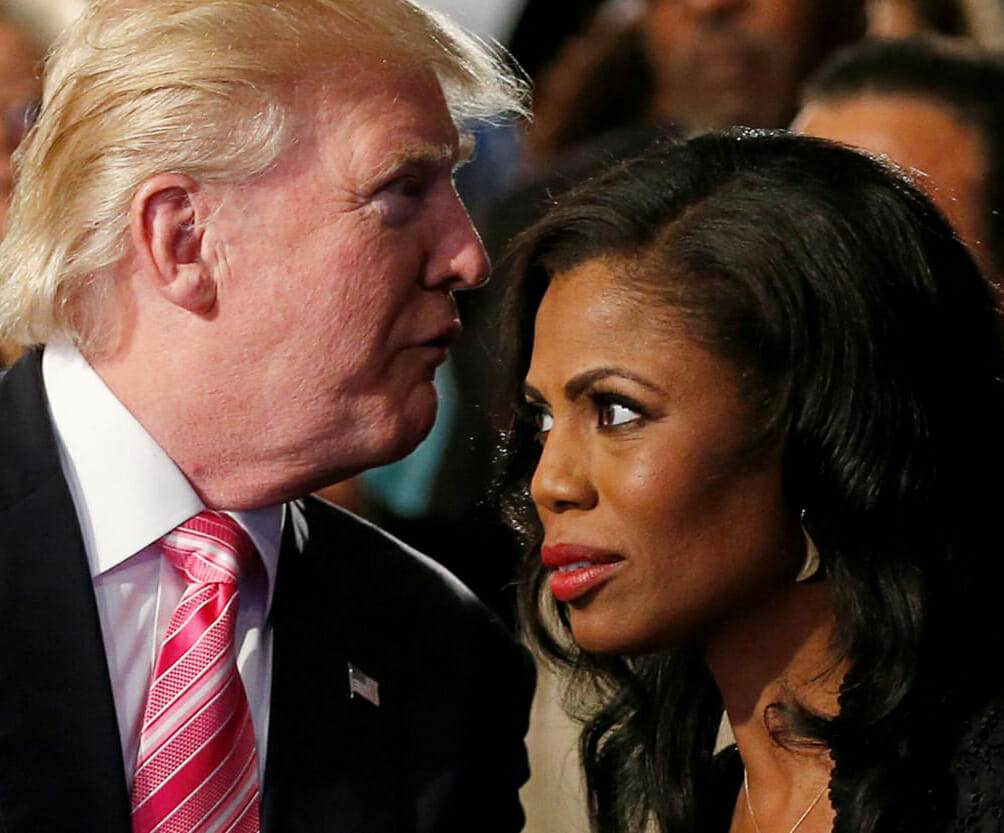 So, it should come as no surprise that old girl has recordings of Donald Trump and that she is letting people listen to them. From The Daily Beast:
Michael Cohen, Donald Trump's former personal attorney and fixer, isn't the only one with secretly recorded audio of the president.

Multiple sources with direct knowledge of the situation tell The Daily Beast that Omarosa Manigault-Newman, the infamous former Apprentice star who followed Trump to the White House, secretly recorded conversations with the president—conversations she has since leveraged while shopping her forthcoming "tell-all" book, bluntly titled UNHINGED.

For months, it has been rumored that Manigault had clandestinely recorded on her smartphone "tapes" of unspecified private discussions she had in the West Wing. Audio actually does exist, and even stars Manigault's former boss.
While there doesn't appear to be anything incrimidating on the tapes as of yet, I'd put money on Omarosa having more tapes that are a bit more incriminating or embarrassing and she's just holding on to them until they are most beneficial to her.
I wonder if the Orange Menance will tweet about this unfortunate development soon.